News Flash
I was in class three when I lost both parents – Akraba Nana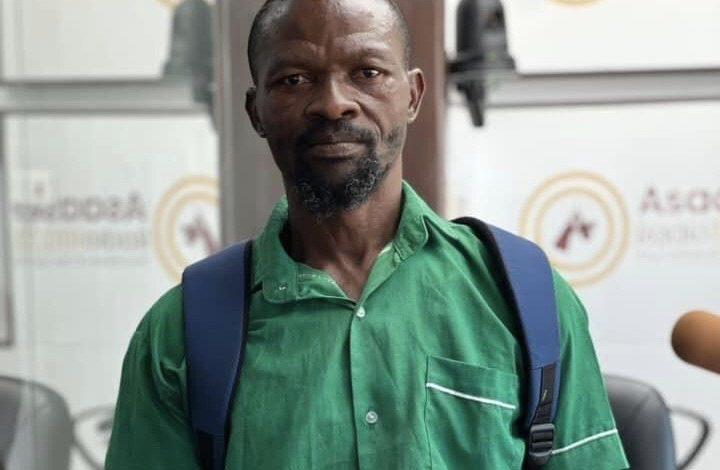 Every morning, Akraba Nana, 47, goes through a routine like other pupils before leaving for school, except for one thing, he doubles as a father of seven other students. Born in 1976, Akraba Nana, affectionately called Schoolboy told Nyaniba, host of 'Between hours' on Asaase 100.3 Cape Coast, how he was forced out of school in 1990 following the death of his parents.
"I was in class three when I lost both parents [then] my future ambition crashed," he said.
After moving from one place to another in search of greener pastures, Akraba settled in Cape Coast in the Central Region, where he became a popular head porter at the Kotokoraba Market. He realised he had potential in the music industry and wanted to get to the apex of his singing prowess. His major challenge was his inability to write his songs.
He recounted how those he contracted to write his songs did it with a lot of ambiguity.
"All those who wrote my songs for me did not write it exactly the way I wanted to bring out the lyrics," Akraba said.
"The motivation to write my songs forced me to go back to school. After consultation with my wife, I decided to go back to school to be able to read and write."
Akraba commutes close to a kilometer each day to the St Paul Catholic School. He does that every morning in the company of his seven kids, four of them are his seniors, and two are his classmates.
Unlike other students who were admitted to Nursery One on the first day, Akraba had a waiver to begin his school journey in class three.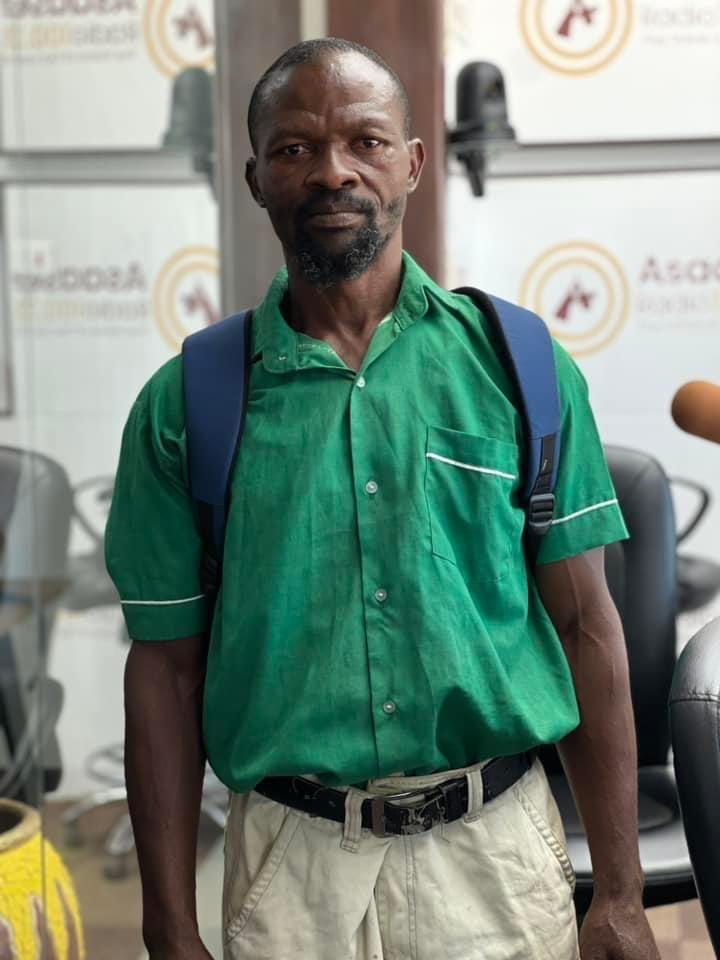 "The headmistress was admitting nursery students as at the time I was also seeking admission. Per the school rules, the window was opened for nursery students, [but] the headmistress allowed me to start in class three," he recalled.
Akraba pays his school fees and that of his seven children, he is currently in class six. He has been in class six for four years because he is not able to meet the prerequisite grades that will enable him to move to Junior High School.
Despite his age, Akraba is eager to participate in all school activities. He plays football, a member of the school choir, plays volleyball, and subjects himself to any punishment.
"I remember how I was caned by a teacher I am older than. Interestingly, my kids and I had to go through that ordeal together," he said.
Akraba has become an inspiration to most of the people in the community. He has become a reference point for all those who think it is too late to go back to school. It is never too late to do something you want to – and Akraba the schoolboy boy – is a great example.
By Eric Asante – Broadcast Journalist, Asaase 100.3 Cape Coast