News Flash
SEDAT HR Conference promises to be an enlightening and transformative journey into the future – Patricia Abena Kissi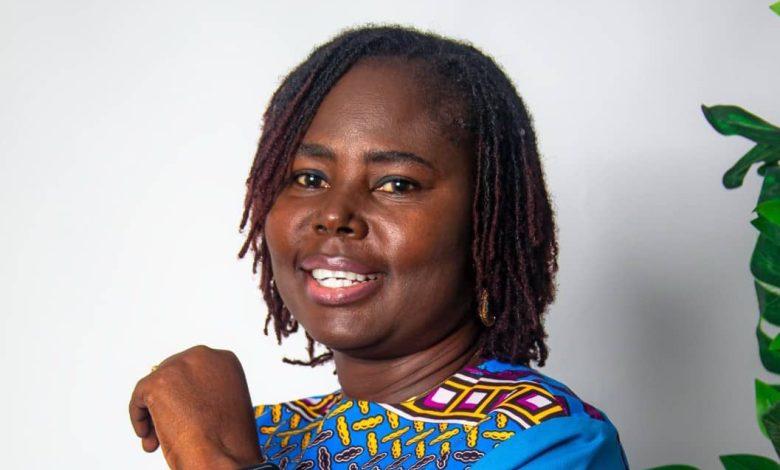 The anticipation is building as HR professionals, students, graduates, business owners, and industry stakeholders prepare to converge in the vibrant city of Kumasi for the highly anticipated SEDAT HR Conference on the 19th of October 2023.
Organized by SEDAT Consult Ltd, this transformative event promises to redefine the HR landscape, exploring the dynamic intersections of innovation, technology, and future trends in human resources.
In an interview with Mrs. Patricia Abena Kissi, the CEO of SEDAT Consult Ltd, she reiterated the following reasons underlying the organisation of the conference.
Firstly, Embracing Change in HR: In today's ever-evolving world, the role of HR professionals has evolved beyond traditional practices. With rapid advancements in technology and shifting workplace dynamics, HR experts must embrace change, harness innovation, and envision the future of the profession. The SEDAT HR Conference seeks to empower attendees with the knowledge, tools, and insights to navigate this transformative landscape successfully.
Secondly, The Power of Innovation. Innovation lies at the heart of progress. During the conference, participants will delve into groundbreaking ideas that redefine HR practices. With interactive workshops, thought-provoking panel discussions, and engaging keynote addresses, the SEDAT HR Conference will inspire attendees to reimagine HR strategies, making them more efficient and effective in today's dynamic work environment.
Thirdly, Embracing Technology in HR. In the age of digital transformation, technology plays a pivotal role in shaping HR practices. From AI-driven talent acquisition to data analytics for employee performance, the conference will explore how HR professionals can harness the power of technology to streamline processes, improve decision-making, and enhance employee experiences.

Fourthly, Unveiling Future Trends. With each passing year, HR trends evolve, influencing talent acquisition, learning and development, employee engagement, and performance management. The SEDAT HR Conference will provide attendees with a glimpse into the future, revealing emerging trends that will define the HR landscape in the years to come. From remote work policies to the rise of the gig economy, participants will gain valuable insights to stay ahead of the curve.
Prominent Keynote Speakers. At the heart of the SEDAT HR Conference are distinguished keynote speakers, renowned thought leaders, and industry experts who will inspire and challenge attendees to push the boundaries of HR practices. Their extensive knowledge and experience will offer a fresh perspective on HR's role in driving organizational success.
Fifthly, Networking Opportunities. The conference offers more than just insights and knowledge sharing; it provides a fertile ground for networking and collaboration." Attendees will have the opportunity to connect with like-minded professionals, industry leaders, and potential clients, fostering meaningful relationships that extend beyond the event", Mrs indicated.
Sixthly, Health Screening. The conference will offer an opportunity for health screening. This reflects the Conference's commitment to the total well-being of attendees. "Indeed, a healthy workforce is the foundation of a thriving HR community, and this screening reaffirms the need for HR practitioners to take care of their health needs as well", SEDAT CEO emphasized.
Patricia Abena Kissi further stated that the SEDAT HR Conference is not just an event but a movement to revolutionize the HR profession in Kumasi and beyond. "Our collective commitment to innovation, technology, and future trends will redefine HR practices, ensuring that organizations in Kumasi and beyond thrive in this new era of work," she stated.
Indeed, the SEDAT HR Conference promises to be an enlightening and transformative journey into the future of HR. By embracing innovation, harnessing technology, and anticipating future trends, HR professionals can become strategic partners in their organizations' success. As Kumasi prepares to host this milestone event, attendees can expect to leave with fresh perspectives, practical solutions, and lasting connections that will drive the HR profession forward.
Registration Information: For registration and further information, click here >>> https://bit.ly/sedathrconference2023