News Flash
Donating sanitary towels to girls is our way of giving back to Kakumdo – 2006 Wey Gey Hey year group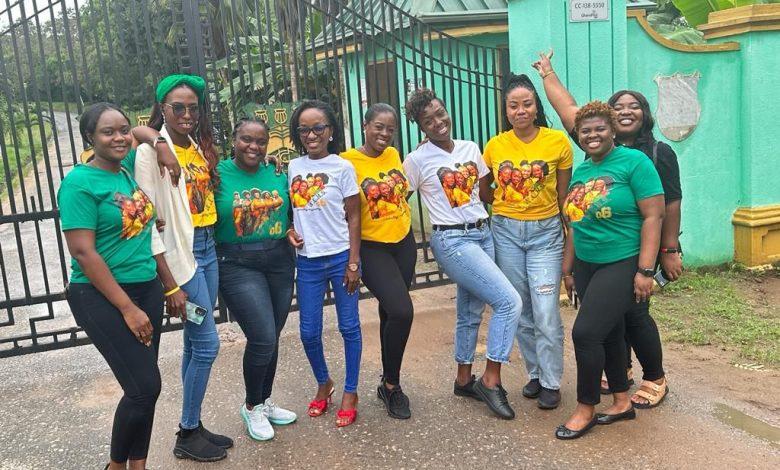 The 2006 year group of Wesley Girls High School, Cape Coast, donated over a thousand sanitary towels to girls of Kakumdo M/A Basic School in Cape Coast. This was their way of giving back to the community which has served as their second home.
Speaking on the sidelines of the donation ceremony to DC Kwame Kwakye, Wednesday, September 13, 2023, Sefakor Danku, the year group president, underscored the fact that, this year signifies 20 years when they gained admission into Wesley Girls Senior High School. "To celebrate this milestone, we're embarking on a social responsibility tour where we came to Kakumdo Basic School to see the girls and interact with them", he noted.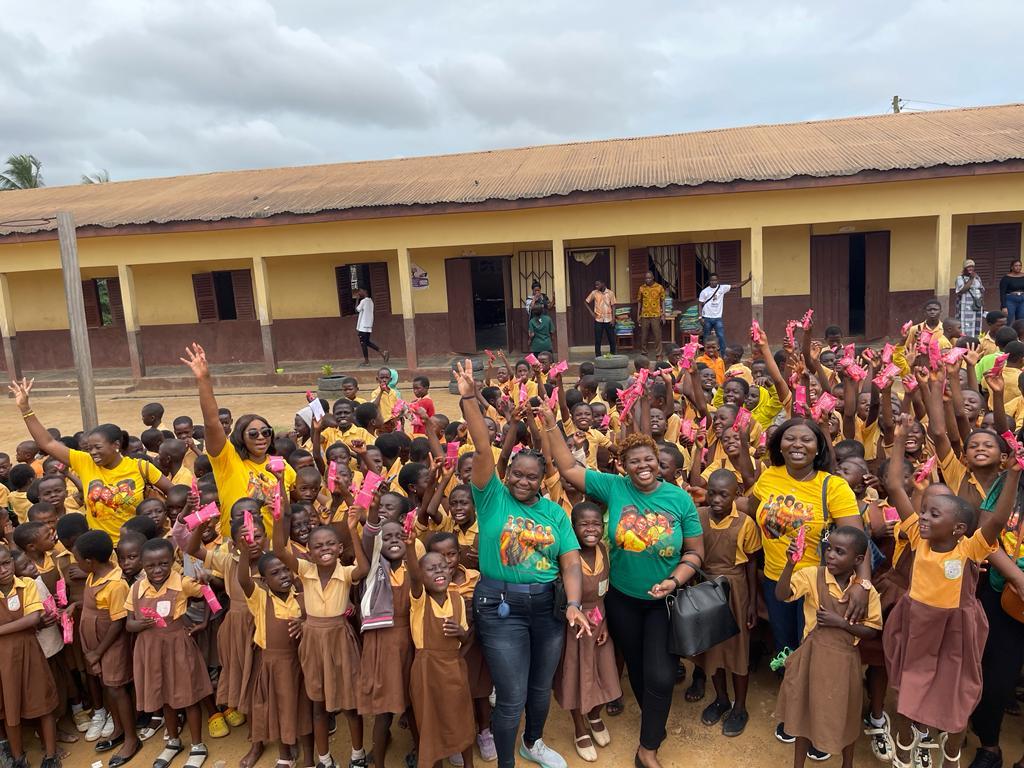 Giving back to their alma mata and the society as a whole has always been a Wey Gey Hey tradition and these ladies are following in the footsteps of their older sisters and aunties. They educated the girls on menstrual cycle issues how to keep clean and what it is all about.
"We're here to also donate some sanitary towels and speak to them about menstrual hygiene. We're told some girls skip school just because they can't afford sanitary towels", Sefakor emphasized.
They also gave the entire school ice cream treats and encouraged them to learn hard.