Sports
We are excited about project; we know where it will get to-GBBA Vice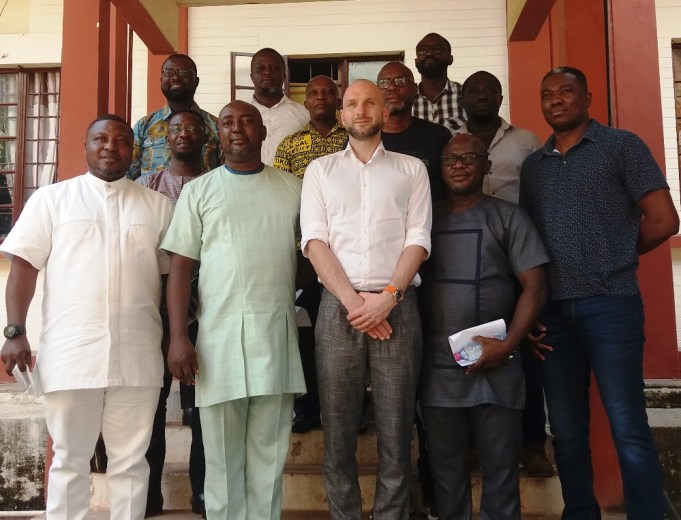 Ghana Basketball Association (GBBA) Vice President (Administration and Finance) Alex Kukula has expressed the excitement attached to the GBBA's partnership with the Lithuania Basketball Federation (LBF) list of activities for 2022. The said activities are part of a Memorandum of Understanding (MoU) signed between the GBBA and the World Basketball powerhouse in 2021 to aid the development of basketball in Ghana.
The GBBA Vice made this expression clear during a meet with Takoradi Technical University (TTU) Pro-Vice-Chancellor Professor Victor Bondzie Micah when the Institution hosted members of the touring GBBA-LBF Entourage. LBF Representative Jonas Vinauskas led the entourage with International Basketball University West African Director Richard Borsah. Prominent in the line of activities is the reformation of the Ghana National Basketball Team and GBBA Vice President Kukula addressed this at the meeting.
"He (Vainauskas) is so excited about it and we are also excited about it because we know where it (the project) will get to…we've been in the gutters of basketball in Ghana for a very long time and it is good to have such an opportunity to develop the game we all love," he said. Selection of players to the initial phase of the national team is a key reason for the tour that includes visits to Cape Coast and Kumasi to wrap up the southern sector.
Source: Yaw Adjei-Mintah