News Flash
Oguaa Traditional Council pays courtesy call on President Akufo-Addo — SEE PHOTOS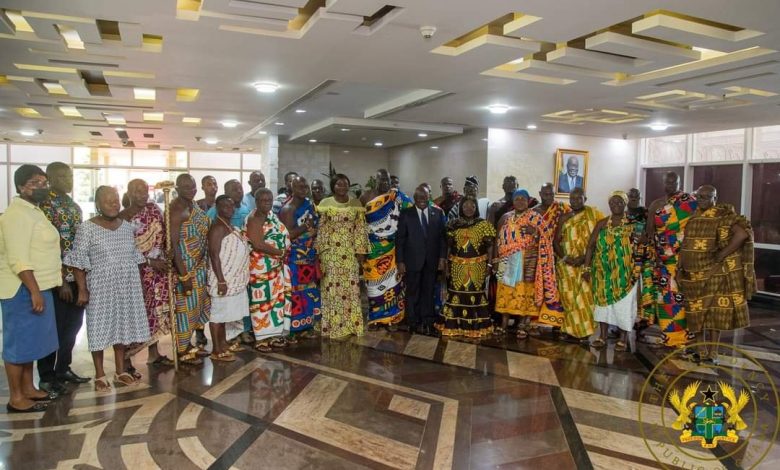 A delegation from the Oguaa Traditional Council led by Osaberima Nana Kwesi Atta II and accompanied by the Central Regional minister 
Hon. Mrs Justina Marigold Assan
, paid a courtesy call on the presidency in Accra yesterday May 10th 2022.
Addressing the delegation from Cape Coast, President
Nana Addo Dankwa Akufo-Addo
disclosed that a committee established by his government is working on a proposal to establish an airport which will be strategically located between the Central and Western Regions to serve their air travel needs.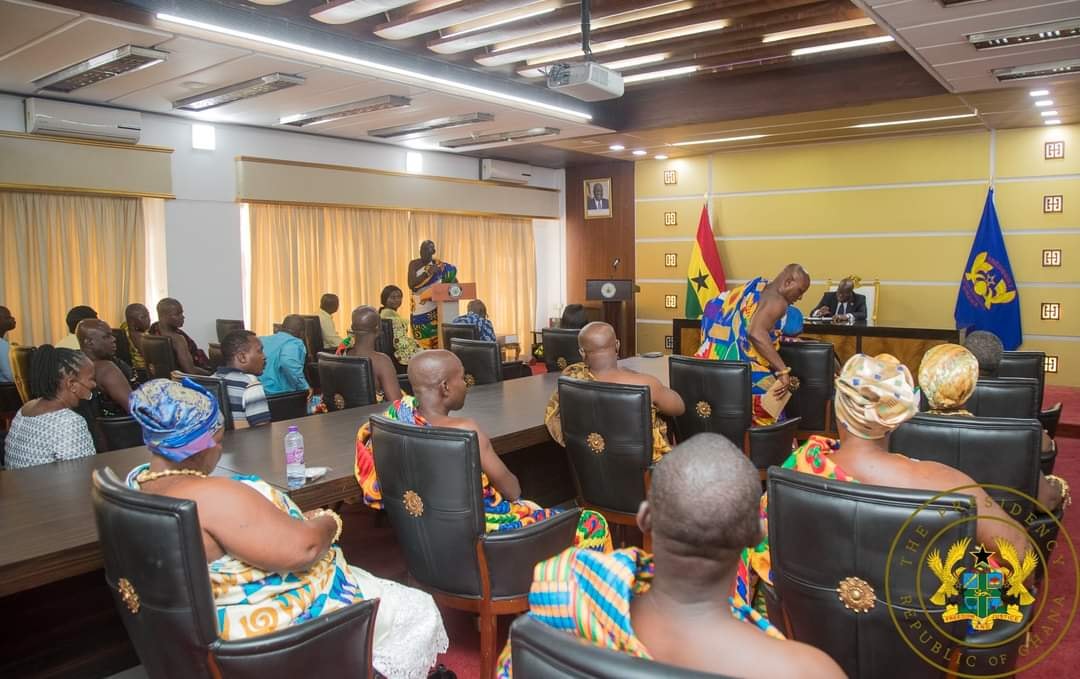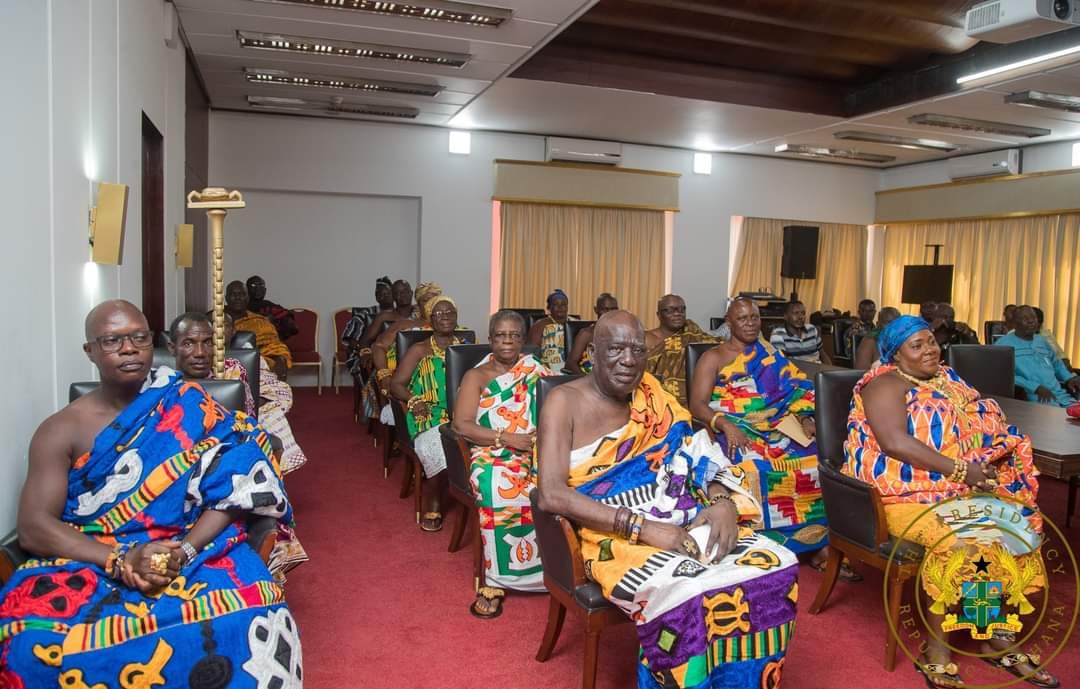 On 18 October 2021, during a visit to the Central Region, President Nana Addo Dankwa Akufo-Addo reiterated his promise to build an international airport in the Central Region capital, Cape Coast. He told the Paramount Chief of the Oguaa Traditional Council, Osabarimba Kwesi Atta II, that all is set for the takeoff of the project as feasibility studies are near completion.
The Oguaa Omanhene Osaberima Nana Kwesi Atta as the leader of the delegation to the Jubliee House reminded the President of his promises made to the people of Cape Coast and especially his Government pledge to build an International Airport in Cape Coast.
President Akufo-Addo in response to Osaberima Kwesi Atta II's request reminding him of the promise his administration made to the people of Cape Coast to build an international airport in the region, noted that the current proposal he has been briefed on by the Minister for Transport is the building of an airport that will meet the travel needs of both regions instead of constructing two airports, that is, one in each region.