News Flash
Place Service before Profits – Dr Gyamera urges engineers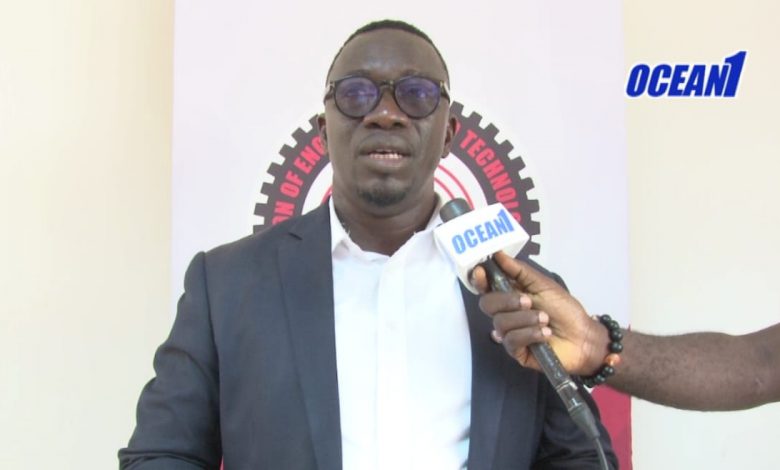 A Land Surveyor and Geological Engineer at the University of Cape Coast, Engr. Dr Ebenezer Ankomah Gyamera has charged engineers in the country to place service before profit. He made this statement during the induction ceremony of 43 new members of the Institute of Engineering and Technology Ghana, at the UNIVERSITY OF Mines and Technology in Tarkwa. Engr. Dr Gyamera yoked the short term lifespan of road contractions and the unacceptable numerous fire outbreaks in market centres to poor supervision and the desire of some uncertified engineers in their service delivery. He, therefore, charged heads of various institutions to demand approved certificates such as that of the Institute of Engineering and Technology Ghana from engineers before contracts are awarded.
On his part, the national executive secretary of the institute, Engr. Seth Ayew admonished the new inductees to maintain the high standards required of them in their practice by the institute. He took them through some key areas the institute has outlined that required their attention in their service delivery and assured them of the support of the institute through research, advice, availability of logistics and efficient and effective supervision.
The immediate past President of the institute, Engr. Eric Atta-Sono, charged all members to take their roles as engineers in their highest esteem, pay their dues regularly and support the activities of the Institute of Engineering and Technology in ensuring the quality of service by its members to the development of our country.
By: Samuel Nana Effah Obeng