News Flash
'Beyond Fatherhood: Changing The Narrative' book launched by DC Kwame Kwakye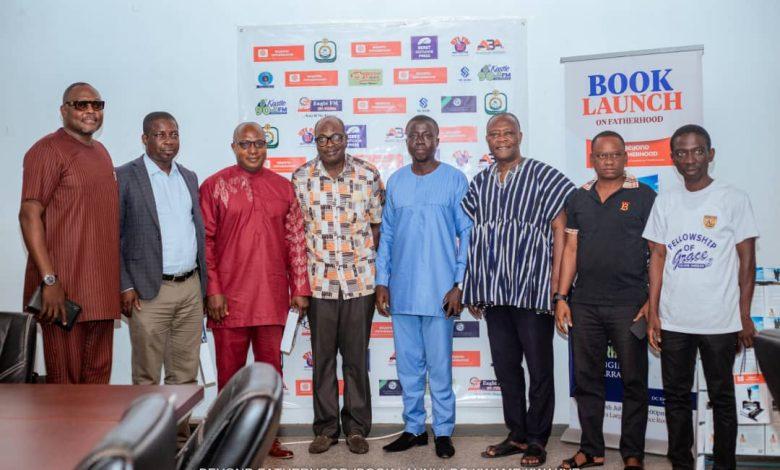 Ace Broadcast Journalist, Fatherhood Advocate, writer and Author, DC Kwame Kwakye on Sunday 9th July, 2023 launched his maiden book on fatherhood with a call on fathers to change the narrative regarding fathering and fatherhood.
The book titled "Beyond Fatherhood: Changing The Narrative" was auctioned by Dr. Kwamena Minta Nyarku, Member of Parliament for Cape Coast North with Prof. G. K. T. Oduro, former Pro VC UCC as the Chair for the occasion. Speaking at the launch of the book, "The starting point of all achievement is desire – Napoleon Hill, it is out of this that I persevered even when I had only my mobile phone to write this book, I desired hence I have achieved".
In outlining the reason for the book launch and what his reason and project means to the cause of fathers universally, he referenced Swami Vivekananda, "Take up an idea. Make that one idea your life – think of it, dream of it, and live on that idea. Let the brain, muscles, nerves, every part of your body, be full of that idea and just leave every other idea alone".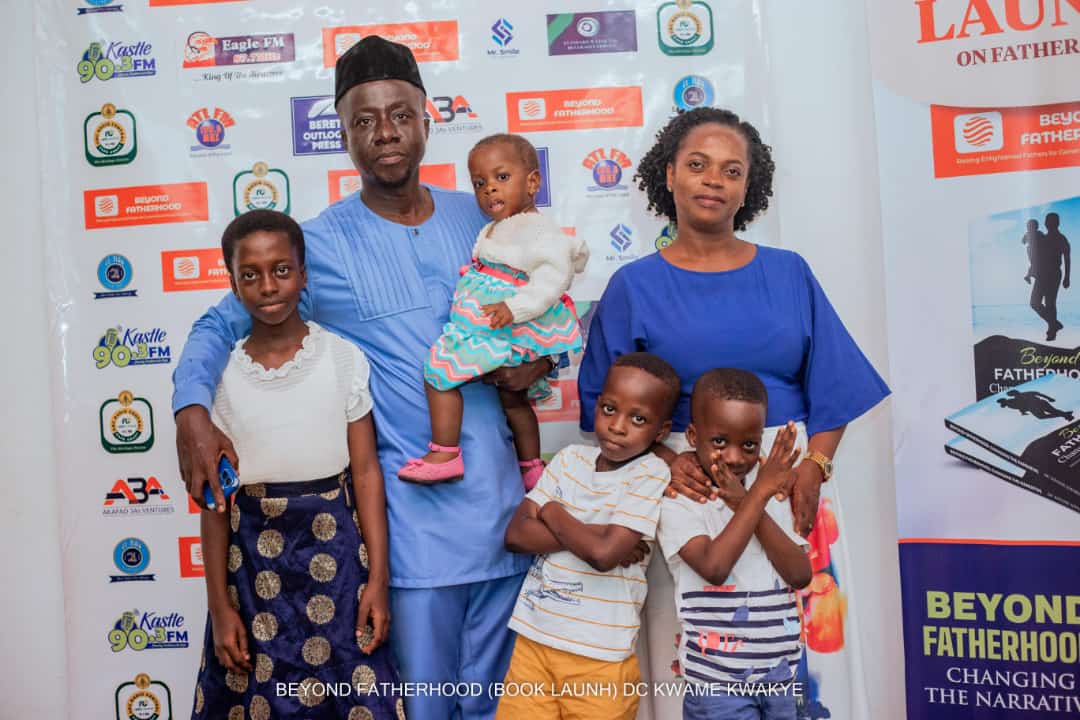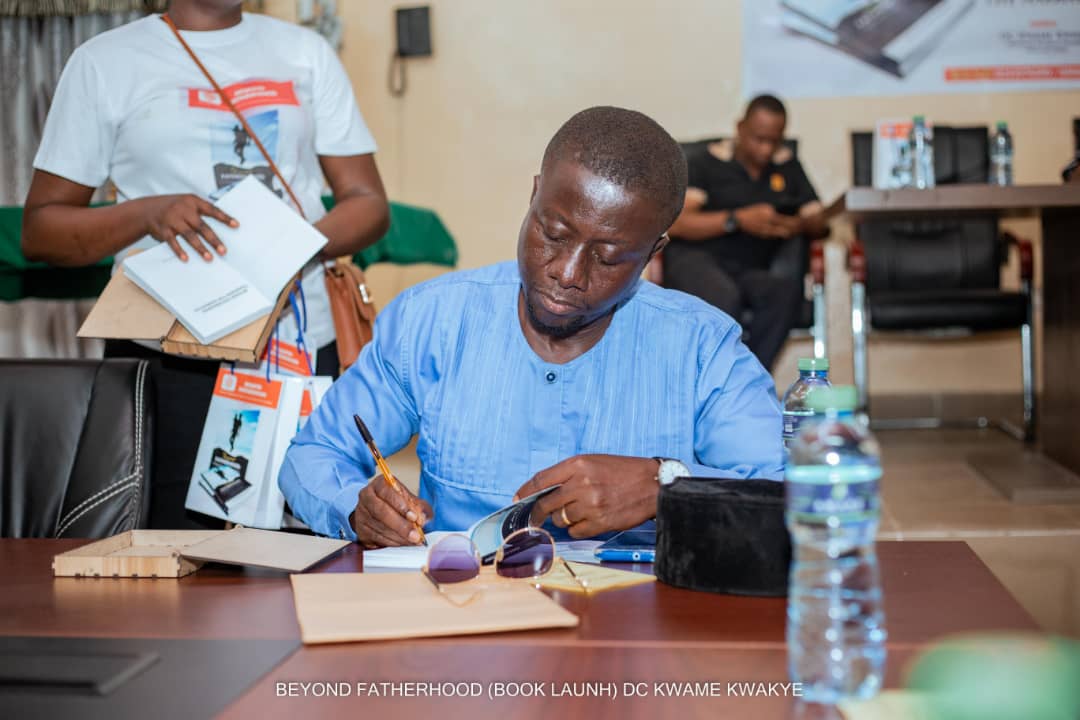 He recounted that writing a book is a long, arduous and often solitary process so this book is not just about him and his experiences as a father. "It is about the power that connects fathers to their children, to help us understand one another, ultimately make society better and to build the many bridges that divides us", DC Kwame Kwakye stated.
The author took the audience into an imaginative world by asking "Imagine seeing a dapper dressed young man as far back as ten years ago wearing a baby carrier with a baby in it holding an umbrella with all the necessary baby paraphernalia regularly and roaming the whole community going about his journalistic duties with same?
Again, Imagine yourself having to change your children's diapers, bath them, feed and wash their clothes until they are about three years. Imagine having the ability to detect when your child is sick even when the symptoms aren't evident amongst many other things and when you are done imagining, the image you see is me.
"It is my strongest conviction that men give birth and women only assist hence our responsibility to cater for them in all ways necessary and possible",he shared.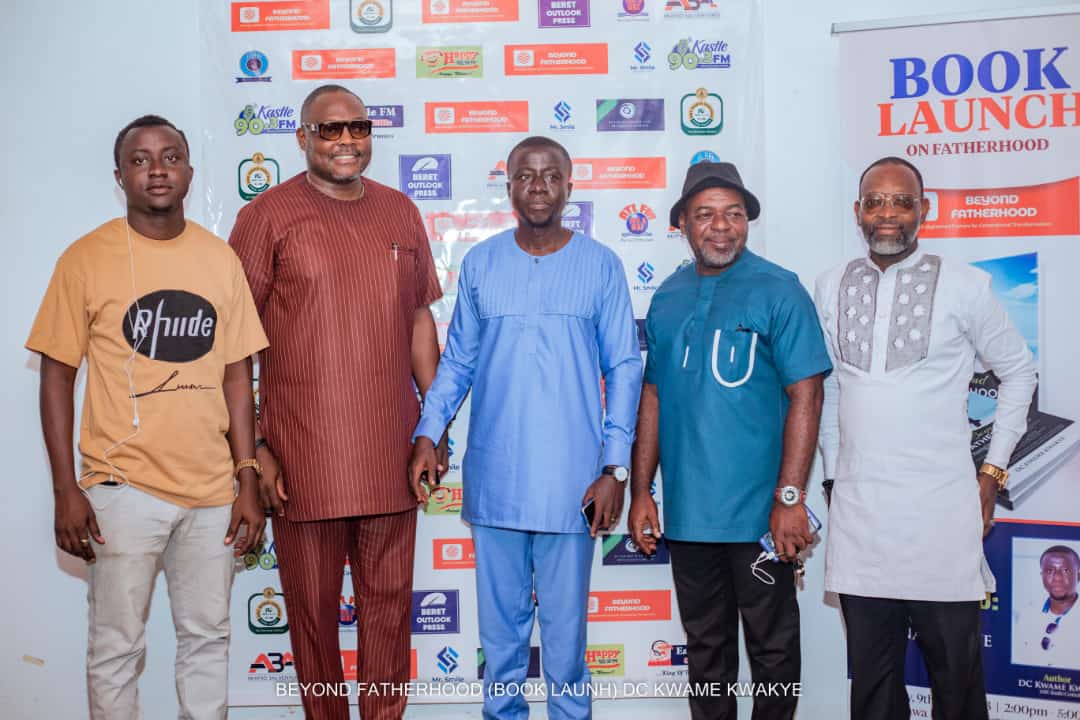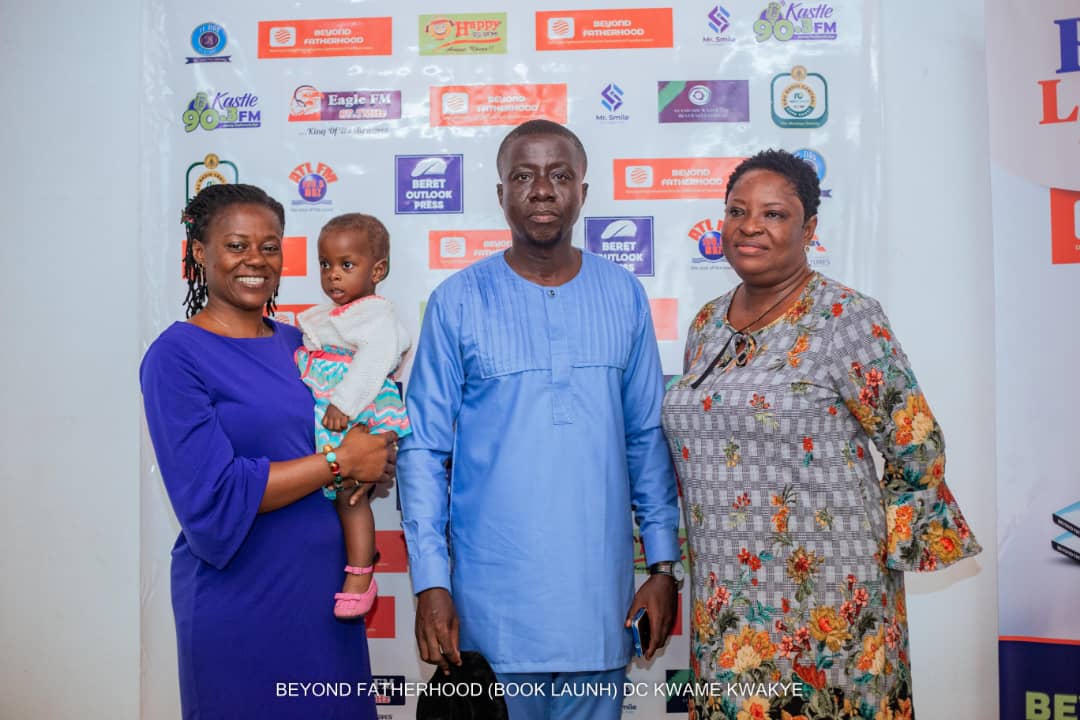 The book according to DC Kwame Kwakye comes to fill a gap, one that existed before our birth. "This book brings fatherhood out of the shadows of just history and into the limelight so whether you are reading this book on your own or discussing it with others, my hope is that it sparks conversations and connections that might have not happened otherwise and challenge us to think differently", he stated.
The author further indicated that "in every revolution there is one man with a vision; in the case of fatherhood, I am the visionary and this book is the vision. I have therefore titled this vision (book) ''BEYOND FATHERHOOD: changing the narrative"
He ended by paying glowing tribute to his wife Mrs. Evelyn Asante Kwakye and his children, Hon. Dr Kwamena Minta Nyarku, MP Cape Coast North Constituncy, Michael Kwaku Kissi, Dr. Ebenezer Nana Gyamerah, Animal Science UCC, Nana Asubo Boateng, GCB and especially Professor George K.T. Oduro for their immense contribution in making his dream a reality.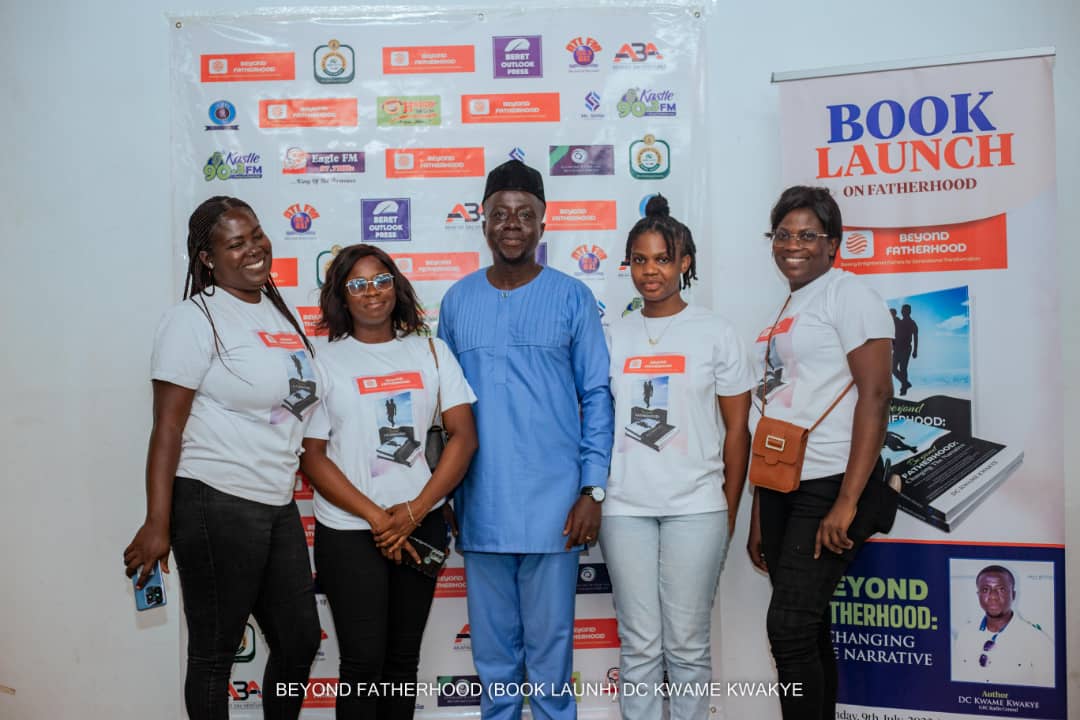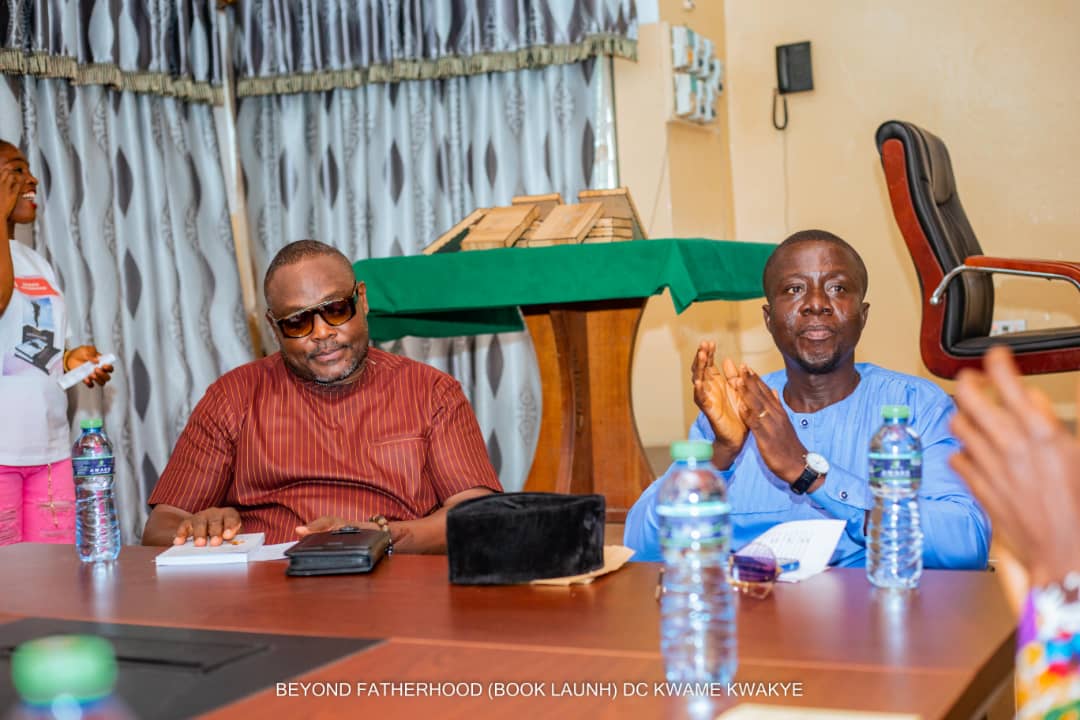 Finally, he ended by saying he is available for private coaching but only when one get stuck after reading his book. He encouraged all and sundry to get a copy and together change the fatherhood narrative.
In attendance were Seyram Kawor, Dr. Jaha Imoro Razak, Frances Korankye Sekyi, Dr. Justice Boateng, Prof. Anokye Adam all of UCC. The others were Dr. Justice Arthur, Medical Superintendent, Ewim Polyclinic, Cape Coast, Dr. Jonathan Olesu, Head of Dental Clinic and Alidu Abdulai, Head of Human Resources of Cape Coast Teaching Hospital. Nyansa Boakwa of Happy FM fame represented Mr. Benjamin Kofo Quashie, Group Chair-Allied Consortium.
(Source: DC Kwame Kwakye)