Entertainment
5 Jamaicans Named In Top 200 Best Singers of All Time by Rolling Stones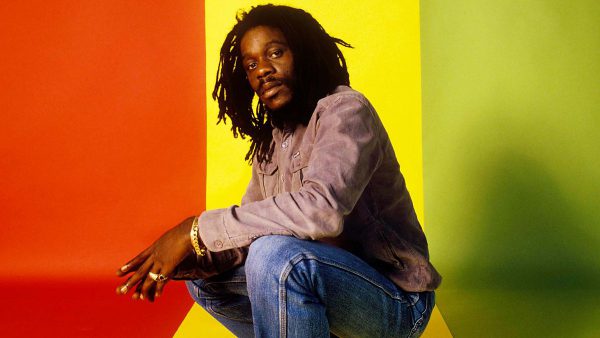 When Rolling Stone, the iconic five-decade pop music magazine, released its Top 200 Singers Of All Time on January 1, 2023, nobody would have been surprised to find at least a few prominent Jamaicans populating the list, which was topped by the likes of Aretha Franklin, Whitney Houston, Billie Holiday, and Sam Cooke. While the list predictably included the reggae legend Bob Marley (at number 98), he was only the 3rd highest ranked of the magazine's five Jamaicans.
The widely beloved and recently departed Toots Hibbert made the list at number 94. Three other Jamaicans with longstanding ties to VP Records were also included. The highest ranked of these was none other than the Crown Prince of Reggae, Dennis Emmanuel Brown, at number 67 (highest among all Jamaicans), who sat just behind and just ahead of contemporary Caribbean superstar Rihanna at number 68 and just behind David Ruffin of The Temptations, good company indeed. "His soulfulness was unimpeachable," according to writer Michaelangelo Matos. This acclaim should come as no surprise, since Brown had been previously recognized by National Public Radio as one of the world's 50 Great Voices in 2010.
Dennis Brown would see 13 LPs on VP Records and five on Greensleeves during his career – more than any other VP Music Group artist. VP paid tribute to Dennis Brown in 2016 with an all-star cast of performers revisiting his catalog. In 2018, VP released King Jammy Presents Dennis Brown Tracks Of Life, another tribute bringing the singer's original master tapes back to life with new combinations.
According to writer Noah Schactman, 'if an airhorn could sing,' it might be comparable to the penetrating voice of Barrington Levy, ranked number 119 on the list. Levy's career traces to the earliest years of VP Records. Three of the company's first singles on its Roots From The Yard imprint in 1979 were Levy's "Revelation," "Collie Weed," and "A Yah Me Deh." After being a major force in the 1980s, Levy stepped up his game at the end of the decade and into the 1990s with his major hit covers of Bob ndy's "Too Experienced" and "My Time."  VP released his definitive greatest hits anthology, Too Experienced, in 1998.
Also included on the list is one of Jamaica's great voices of the 1990s and 2000s, Luciano. Writer Michael Goldwasser, who also produced the singer, says that Luciano has "a range that extends from a rich baritone up to a strong falsetto. And he's a master of the lost art of harmonizing."
Luciano stepped into the reggae spotlight after the tragic passing of Garnet Silk in December 1994, becoming the next champion of dancehall's revived cultural sound. "Poor And Simple" from 1993 was his first release on VP, followed by "One Way Ticket" and "Jah Is Alive," and the album One Way Ticket in 1994, all produced by Fatis Burrell for Xterminator. Luciano had major label releases through Chris Blackwell's Island Jamaica in 1995 and 1996 but would reconnect with VP starting in 1999 with the outstanding Sweep Over My Soul. Eight more albums followed, including Serious Times in 2004 and its enduring anthem, "Give Praises." Luciano has remained active, consistent, and relevant to the present.
VP offers congratulations to these five artists for this well-deserved recognition and for their exceptional legacies in bringing reggae and Jamaican culture to the world.
Stream the best of Dennis Brown on Spotify.