Plugz Spotlight
VP Records' Longest Running Compilation Series 'Strictly The Best' Features Modern Dancehall Artist Lineup For Vol. 62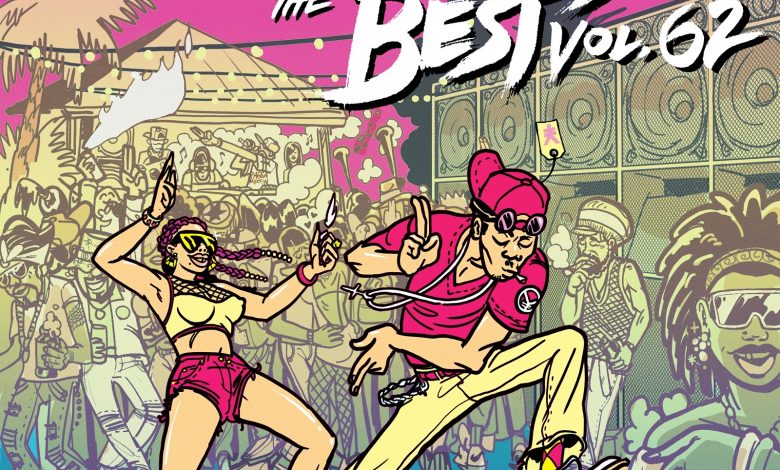 VP Records longest running compilation series, 'Strictly The Best' readies for an October 28th, 2022 release date and features a heavy Dancehall lineup for Vol. 62.  The 2022 project includes music from contemporary Dancehall artists Yaksta, Jahshii and Intence with extended releases from I-Waata, Trance 1GOV and Noah Powa.
Strictly The Best Vol. 62 is an incredible showcase of buzzing names from Jamaica.  This unique collection of exclusive releases makes popular the islands style and slang that has gripped the Dancehall space in Jamaica and her Diaspora.
The compilation was launched with Yaksta's "Ready" followed by Jahshii's "Meesh" and Intence's "Anything Fi Mi." The series continues with a release from I-Waata and his song "Feel Great."  The song is an uplifting dancehall track in which I-Waata talks about living life, giving thanks for life and the blessings that come with it despite the obstacles.  The focus is on making gains in life and not allowing evil to prevail.
I-Waata, who hails from Kingston (Kintyre District) received his introduction to the Dancehall space alongside his childhood friend Intence.  The modern dancehall artist who deejays (raps) about the gritty life on the streets of Kingston's poorest communities.
Trance 1Gov contributes to Strictly The Best with his song "NEW WAVES."  He is one of Jamaica's leading new generation artists. Representing Jamaica's North coast scene, specifically the city of Ocho Rios, Trance's versatility and flow between hardcore topics reflecting everyday life, and with topics popular with the youths of the ghetto, Trance's popularity is hugely appealing because of his mastery of melodies and his special talent for lyrics that appeals to the ladies.
Trance 1GOV is a part of the Wile$ide 1Govament camp, hence the "1Gov" in his artist name, the crew's leading artist is Jahvillani, also from Ocho Rios. Strictly The Best Vol. 62 will be released on November 18th, 2022 on all streaming platforms.
About Strictly The Best:
Strictly The Best highlights trending dancehall and reggae songs that are breaking or about to break. Started in 1990 and leading off with Foxy Brown's "Sorry," Strictly The Best reaches its 62nd edition in 2022. In recent years, alternate editions have focused on reggae and dancehall, respectively.

The series exploded in popularity in its early years, featuring four editions in both 1992 and 1993. Inclusion on the set has been a coveted first step for emerging artists and a point of pride for established performers. The artists with the most songs include on the series are Beres Hammond, Beenie Man, Sanchez, and Mr. Vegas. More than 350 artists have been featured on the series to date.