Entertainment
VGMAs: National Music Summit to be held on June 21st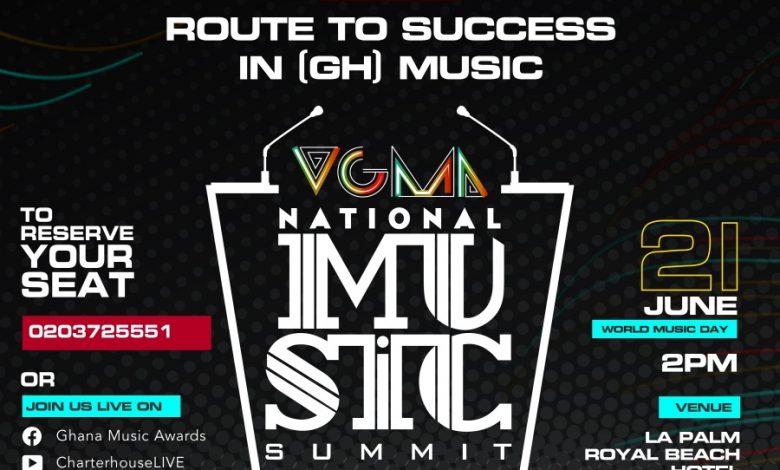 Tuesday, 21st June is WORLD MUSIC DAY! And in commemoration, VGMA presents the 2nd National Music Summit.
The music business landscape is fast changing and so must the industry, if it is to succeed. What is success? What route(s) lead to it? How do you make meaning of your Music career in Ghana and beyond? What odds must you go against and what hurdles must you jump?
For deliberations on these and more, join industry stalwarts on Tuesday 21st June, as they share their experience, truths, facts and insights on the theme "Route to Success in GH Music" at the VGMA National Music Summit, in commemoration of the World Music Day.
Industry experts who will be sheading more light on this topic are CEO. M.O.T.I- South Africa, Munya Chanetsa, CEO Lynx Entertainment, Richie Mensah, CEO Highly Spiritual Music, Kaywa, Record producer and creative entrepreneur, Kofi Beatmenace, GM 3 Group and Media General Group, Francis Doku and CEO GB Records, George Britton.
The discussion will be hosted by Musician and radio personality, Andy Dosty. Doing a presentation on 'Update and the way forward for Ghamro' is Rex Omar, Chairman of the board.
Bernard Sokpe, senior partner manager of Twitter will be present to also do a presentation on 'how musicians can partner with Twitter to amplify their craft'.
Join the team at Lapalm Royal Beach Hotel and also LIVE via VGMA official social media channels as we address pertinent issues regarding the growth of the Ghana Music Industry.
The VGMA National Music Summit is powered by Charterhouse, and proudly brought to you by Vodafone, further together.