News Flash
Olu of Warri Kingdom Ogiame Atuwatse III CFR Donates to Ghana's Flood Victims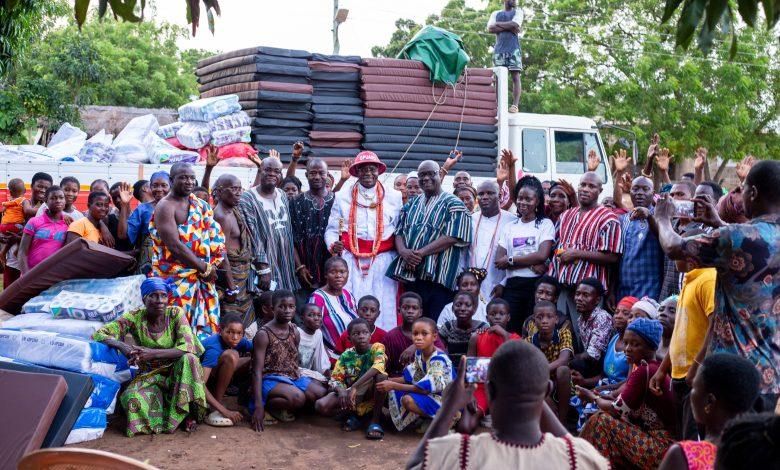 The Olu of the Warri Kingdom in Nigeria, Ogiame Atuwatse III CFR, has made a generous donation to the people of Ghana who were affected by the recent flood disaster that occurred in the lower part of the Volta region in Ghana. The disaster which resulted from the spillage of the Akosombo Dam has left over 30,000 people displaced in three constituencies.
Recognising the impact of the havoc and the urgent need for support, and with a show of solidarity with the people of Ghana, the Olu of Warri sent a powerful delegation comprising Chief Dr. Engr. Olley Wilson Edun, the Aboludero of Warri Kingdom alias Opuaro, and Nemi Amaju to make the presentation of essential items to one of the affected communities, New Bakpa in the Central Tognu Constituency of the Volta Region.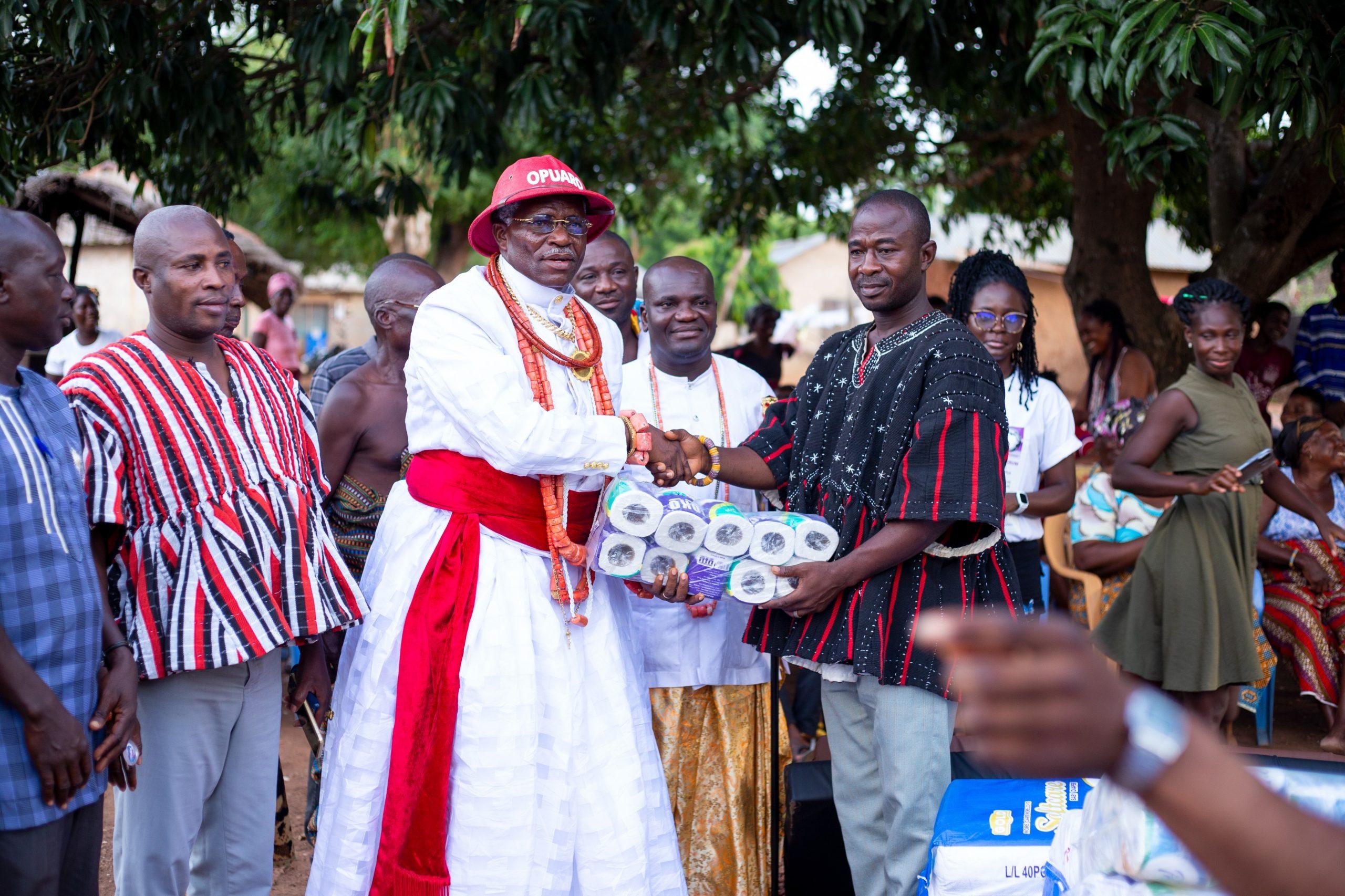 The delegation was welcomed in a mini durbar attended by local dignitaries, including the Chief & Elders of New Bakpa and the Member of Parliament, Hon Alexander R. Hottordze, representing the North Tongu Constituency.
During the presentation of the items, Chief Dr. Engr. Olley Wilson Edun delivered a solidarity message on behalf of the Olu & people of Warri Kingdom. He described their humanitarian mission as an emblem of love and solidarity.
Items presented to the Chiefs and people of New Bakpa included a truckload of essential items such as mattresses, blankets, bags of rice, sanitary pads, baby diapers, detergents, and toilet rolls.
Receiving the items on behalf of his people, Togbe Kwabla Sakpiti V of Bakpa expressed his profound gratitude to the Olu of Warri for selecting their community to extend such a huge support. He expressed his delight that his people who have not benefitted from any relief items were chosen by the Olu of Warri, as an answer to their prayers. He also gave the history of the disaster and how we had to evacuate almost 1200 people overnight when the flood started intruding into their homes since they were living on an island.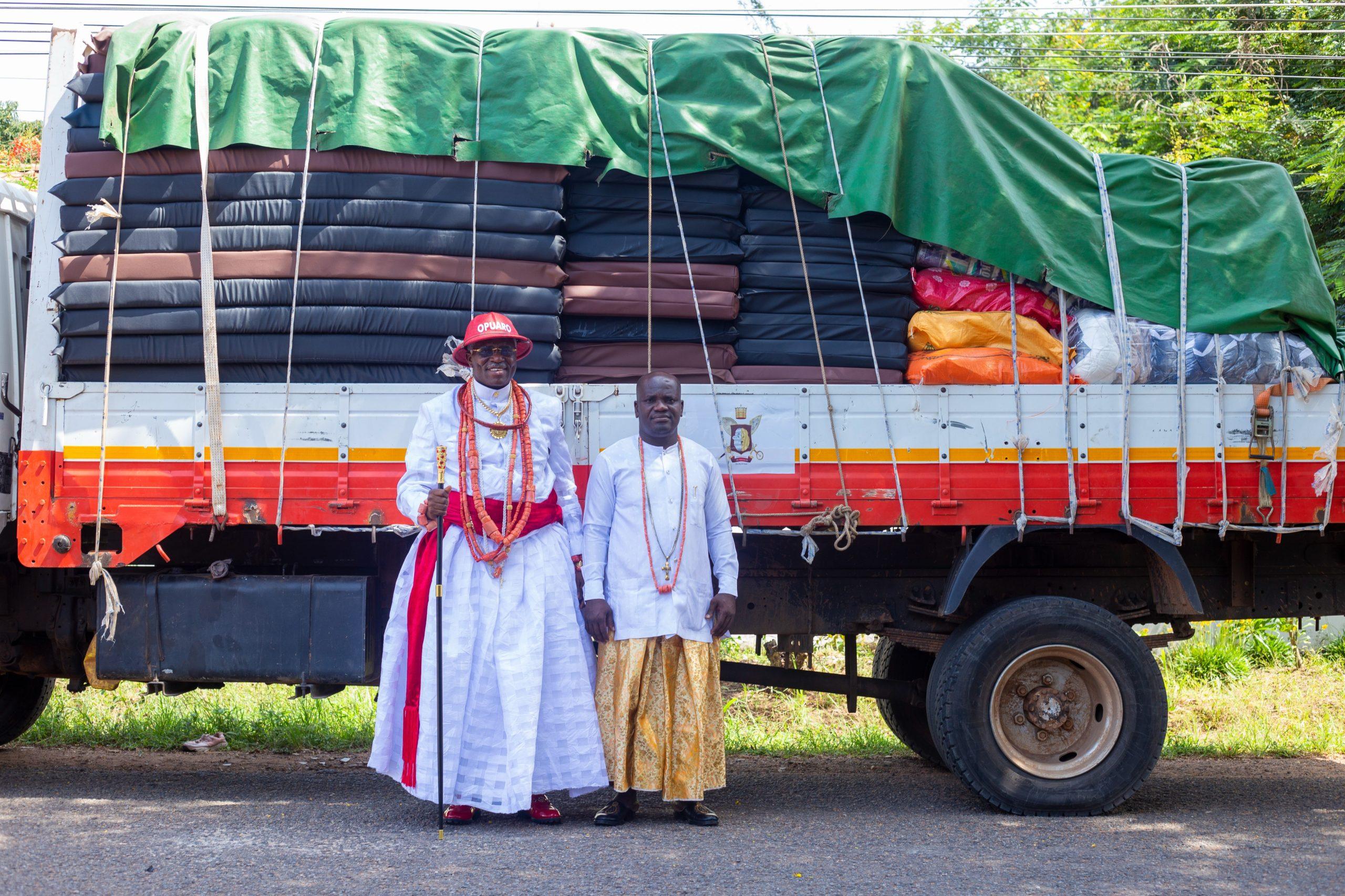 He also mentioned that the donation came as a surprise, given that the Olu of Warri Kingdom has no direct relationship with the affected communities, making the act of kindness even more touching.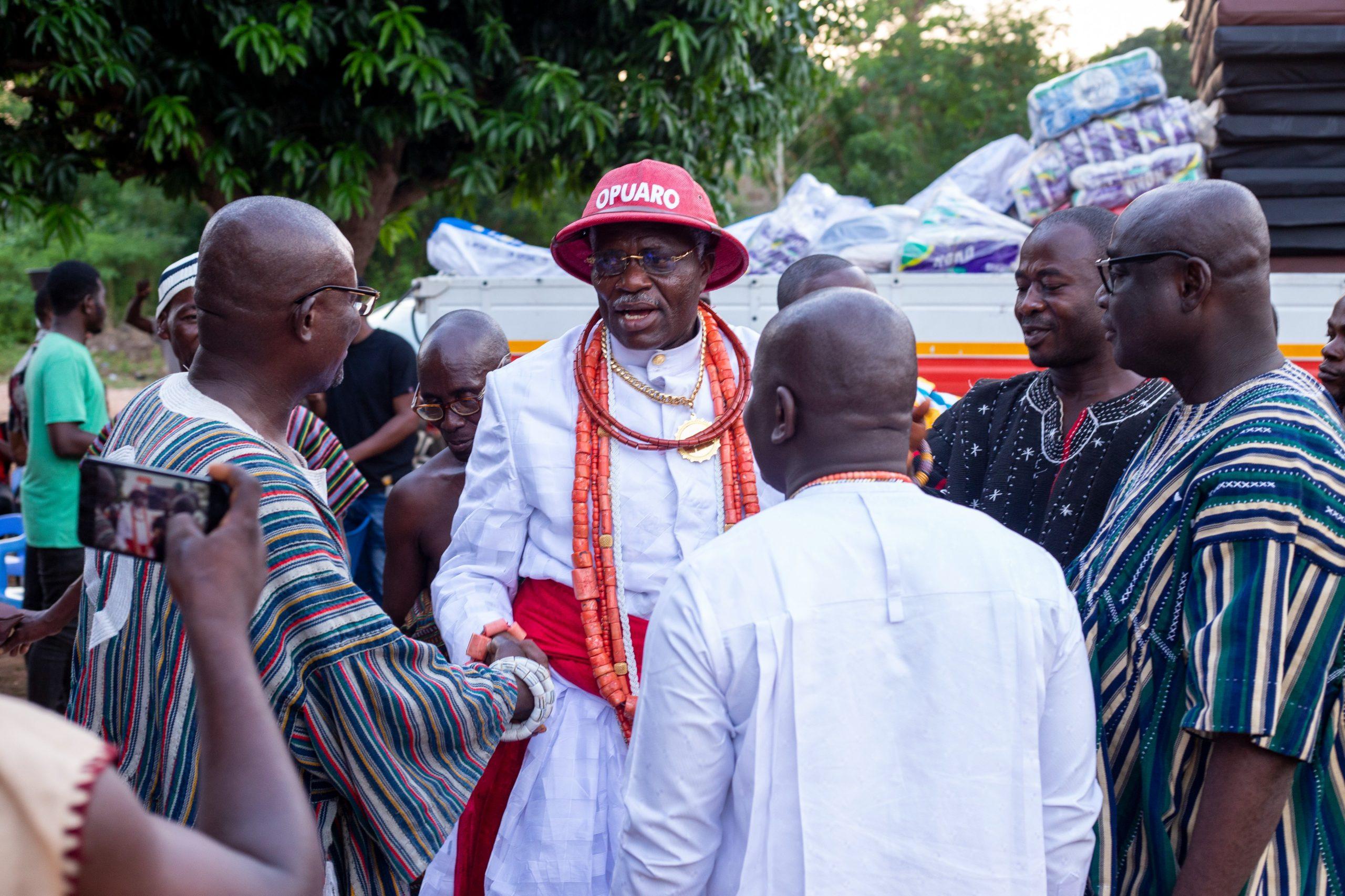 Hon Alexander R. Hottordze, in particular, commended the Olu of Warri Kingdom for his compassion and willingness to extend a helping hand to their community during their time of need. The relief items provided by Ogiame Atuwatse III's delegation are expected to go a long way in alleviating the suffering of those affected by the flood, providing them with essential supplies and comfort during these challenging times.
Before journeying to New Bakpa for the presentation, the Olu's delegation also paid a courtesy call to H.E. Amb. Erieka Bennet, Founder & Head of Mission of Diaspora African Forum in Accra.