News Flash
Nyansa Boakwa elated to be 2023 Sintex Radio Religious Show personality winner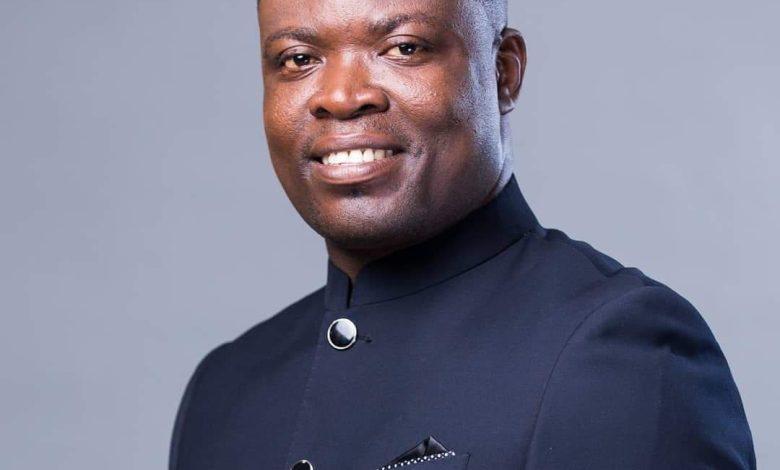 Broadcast Journalist, Nyansa Boakwa of Happy FM fame has emerged winner of the Radio Religious Show Personality in this year's Sintex Ghana Media Personality Awards, 2023.
At a colourful ceremony held at the Mikaddo Conference Centre, Accra on Saturday 15th July, 2023, Rev. Nyansa Boakwa was crowned as the winner for the Radio Religious Show Personality category. This is a testament of the hard work, commitment and dexterity Nyansa Boakwa has exhibited on the show over the years.
When his name was mentioned as the winner for the category, an elated Nyansa Boakwa majestically sauntered to the podium, grabbed the award to a thunderous applause from the audience. Speaking after receiving the award, the Happy FM Radio Personality thanked the organizers for the award for recognising his efforts. "We work to serve mother Ghana and humanity.
It's my singular honour to do my best to help society appreciate the missing dimensions of our beautiful and rich socio-religious culture which has been relegated to the background for far too long. We intend to bring it to the fore and make it force to reckon with".
He added, "I respectfully thank my producers, Justice Boakye Danquah and Kwabena Boafo for all their support and dedication to our course. I say may God, the God's and our ancestors bless him abundantly", he stated.
This is the third edition of the awards organized by Mojo Media and it's know as the Sintex Ghana Media Personality Awards. It was set up to honour, celebrate, and reward individuals whose exceptional vision has contributed in shaping the future Ghana's media industry. SGMPA was created solely to unite all Ghanaian radio, blogging, and television personalities to form a large media platform for brand and product promotion.
Notwithstanding the recognition it gives to deserving media personalities to motivate them to strive for excellence, it also seeks to provide individuals, businesses, and corporate institutions with a marketing opportunity to sell their brands.
The Awards' primary objective is to provide a spotlight and laud deserving individuals while encouraging others in the industry to raise their standards so that public attention is focused on providing high-quality, relevant content which significantly contributes to societal change and development.