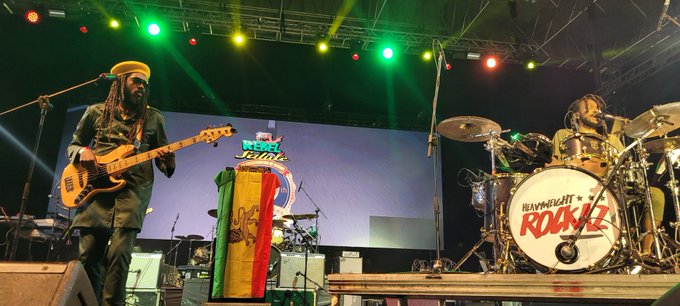 Rebel Salute 2023 is exactly what the doctor ordered.  The 29th staging of Jamaica's staple event was a balance of upcoming artists and veteran acts.  As one journalist described it, "it was a potpourri of musical treats and even the Sound Clash added flavour."
Stalwarts such as Queen Ifrica, Bounty Killer and Beenie Man delivered their signature tunes, as well as newcomer Jahshii, and GRAMMY-nominated hitmaker Kabaka Pyramid whose performances shed positive spotlights on younger generation acts.
Stonebwoy, the guest artist from Ghana, occupied every inch of the stage and fans loved it.  After his performance, Stonebwoy said "I loved every moment on the Rebel Salute stage.  This year showed the importance of bridging Caribbean and African people through performance."
The rebel himself, Tony Rebel also graced the stage delivering his classic hits to welcoming fans.