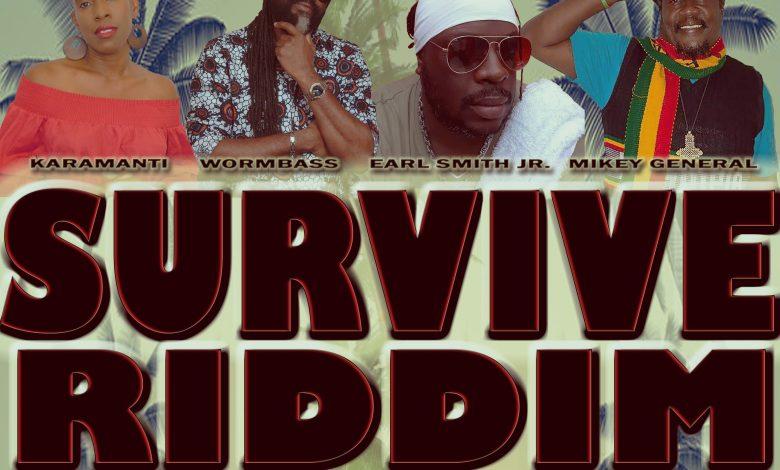 Survive Riddim is the latest compilation from Blakkwuman22 Music. It's a six-track project that features new tunes performed by reggae legend Mikey General, veteran bass player and recording artist Wormbass, vocalist Earl Smith Jr. – who is the son of famed guitarist Earl 'Chinna' Smith – and lyricist, songwriter and producer Karamanti.
The EP is the brainchild of Karamanti, who wrote three of the songs – her two: Bassline and the title track Survive, as well as I See, which is sung by Earl Smith Jr. The Survive Riddim can aptly be described as mellow, relaxing and enjoyable; with songs centered around freedom (Wormbass' Liberation), love (Earl Smith Jr.'s I See), motivation (Mikey General's Up & At Them), spirituality (Karamanti's Survive) and the classics (Karamanti's Bassline). The official video for Bassline was released with the compilation and can be viewed on Karamanti's YouTube channel.
The beat for Survive Riddim was built by Lamar Thompson exclusively for Blakkwuman22 Music, with a live bassline played by the aforementioned Wormbass. All songs were mixed and mastered by Old Harbor based AudioTraxx Production, and distributed independently by Blakkwuman22 Music.
It is now available on iTunes, Apple Music, Spotify, and all other streaming platforms.