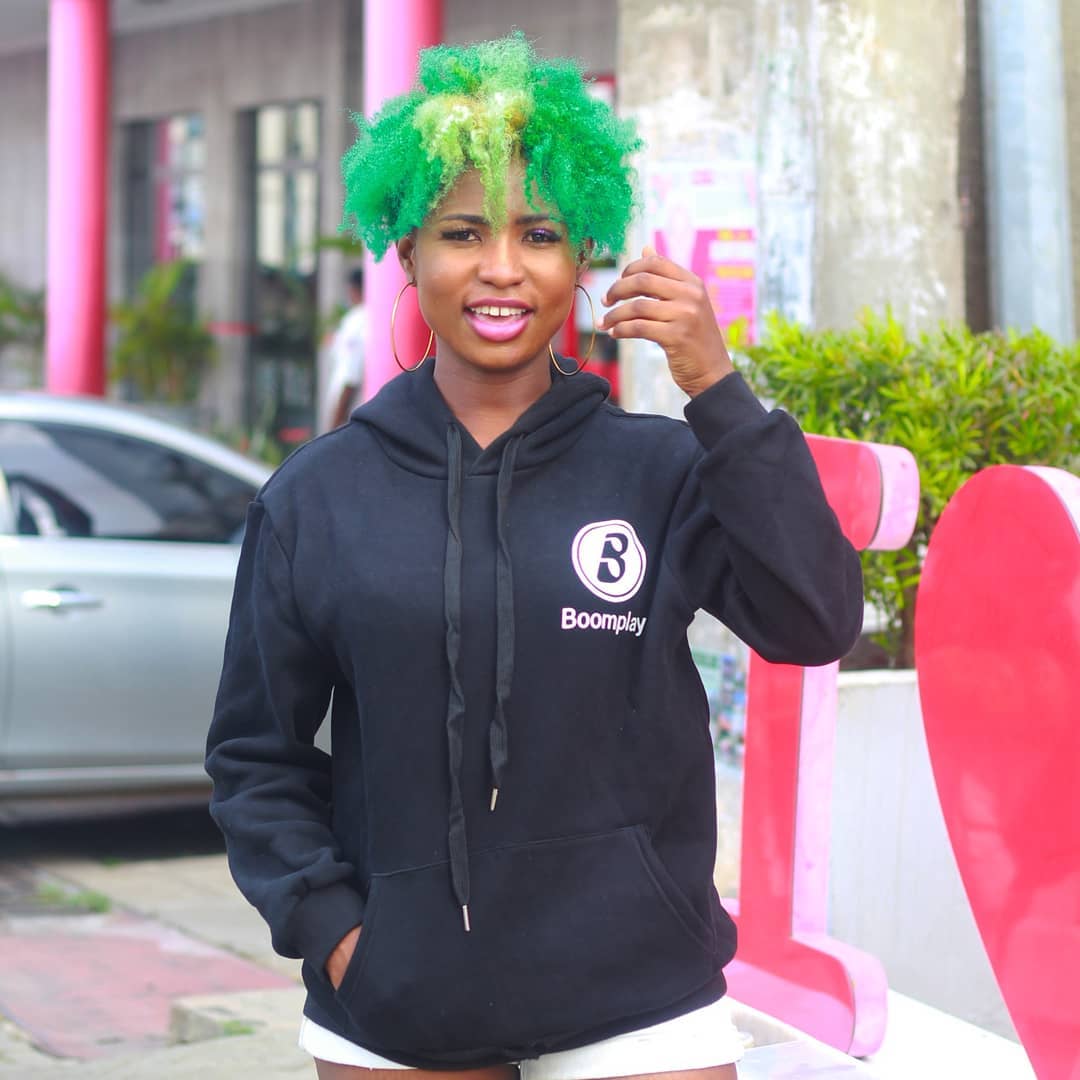 One can't understand the main reason behind her post on Twitter but it's a bit not clear whether Ghanaian songstress Mz Anda is throwing jabs at Abena Korkor due to her recent social media postings from videos and half nudes photos.
Currently, in Ghana, Miss Abena Korkor's official social media pages have been seen with a recently posted video that features herself mentioning names of Ghanaian personalities she has engaged sexually with and how good they are sexually and not. Miss Abena Korkor over the years has been tagged as a bipolar patient and improving on the disorder as time goes by. But as to her being a real patient with the disorder, Ghanaians will have to leave that to the mental health workers.
Mz Anda took to her official Twitter handle posting about a bipolar patient drawing attention to herself with a social media post mentioning names of men she as engaged sexually with. The "Maybe" hits mentioned that; if you claim you love sex, then why waste time discussing those you've engaged with when you can use that time to chase more. Adding at the end you blame it on bipolar and damaging the reputations of those genuinely with that disorder.
See the Screenshot of Mz Anda's post below.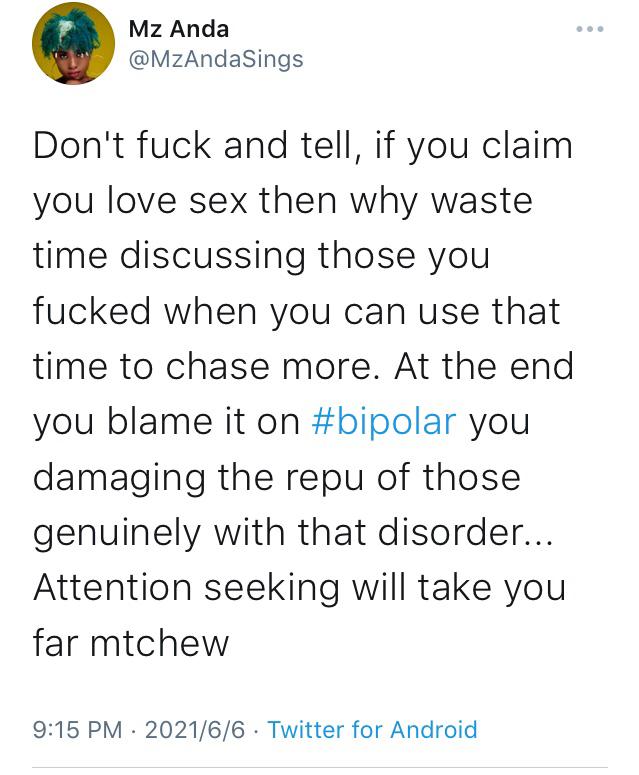 Meanwhile, Kindly stream Mz Anda's new single titled "Live Longer" Below
By Nana Yarquah