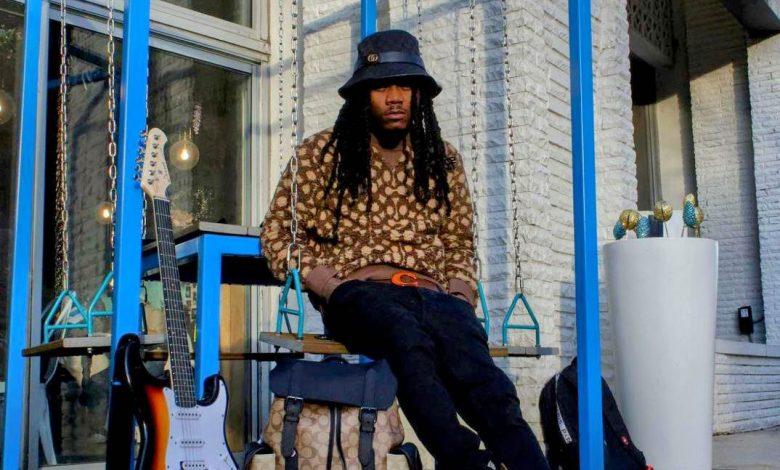 The Chicago Kid Rockstar Rapper King Vell has something to prove he is the hottest artist from Chicago that you probably haven't heard of yet but King Vell has set the tone to become the next big superstar out of Chicago.
Growing up in Chicago
King Vell
has never had anything handed to him the streets were always calling and he listened.  Living the street life in Chicago was a natural right of passage for most Chicago youth & King Vell was no exception however, being influenced by his older brother Sire who was a rapper and realizing at a young age that he had a gift when it came to making music King Vell decided to keep his guys in the music lane instead of gangs.
Growing up rapping with his best friend Chasen Bag they would listen to Lil Wayne & Eminem knowing someday they could be on that level if they just put in the work they were starting to realize that they had something special Chasen with his slick style that the ladies love.
King Vell with his street edge that drew the people in when Chasen was murdered, King Vell was left in a dark place where he struggled to move forward Chasen was his brother and they knew together they were going to make it things were starting to happen the city was buzzing they were touring opening up for big artist travelling around the world together just as they planned when they were kids without Chasen.
King Vell took time to refocus his career after being named King Vell as a kid being a leader is something he always stood on but he was not interested in leading his friends down the wrong direction he wanted to be a good example and give them the opportunity to establish their own companies and give them the platform to be everything they want to be independently that's the type of time King Vell is on The Chicago Kid King Vell is something entirely different and he's about to take the world by storm stay locked in.
(Sourced: StanleyGatero)