Entertainment
Jonilar, Ricky Tenneson, Sammy Flex, Kwame Dadzie, Sadiq Abdulai and others enlisted for Central Music Awards seminar in Cape Coast.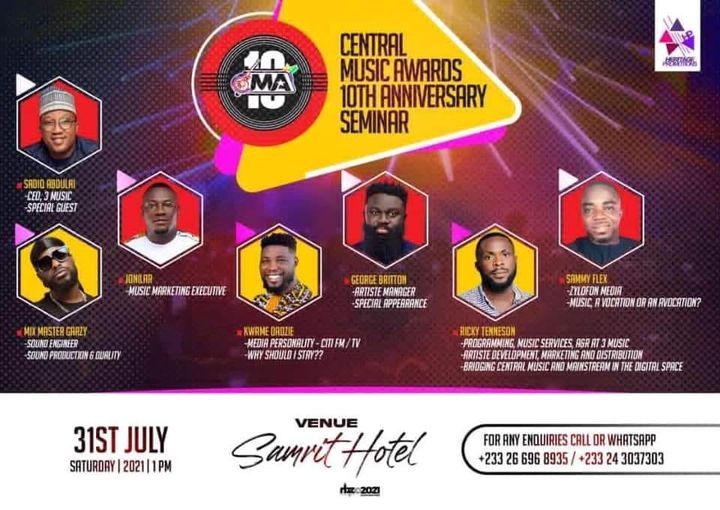 Officially activities kick-off for Central Music Awards this year as the scheme host its 10th-anniversary seminar on July 31st 2021 at Samrit Hotel in Cape Coast. Heritage Promotions, organizers of the prestigious awards scheme enlist top Ghanaian entertainment industry players for this year's seminar to take stakeholders in the entertainment industry in the Central Region through various educative topics concerning music other high related topics.
Jonilar, Ricky Tenneson, Sammy Flex, Kwame Dadzie, Mix Master Gazy, George Britton and Sadiq Abdulai are enlisted to make various presentations at the 10th Anniversary seminar of the awards scheme. Heritage Promotions entreat all industry players in and out of the region to take advantage of this year's features in the upcoming seminar and also join hands to push the scheme and its various activities lined up this year.