News Flash
If Nana Addo was the IGP, NDC Would've Won Assin-North – Benjamin Quashie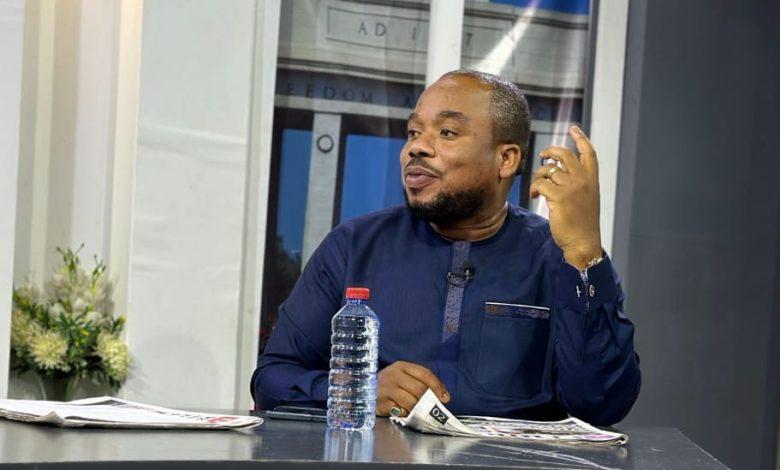 Mr. Benjamin Kofi Quashie, South African National Democratic Congress Council of Elders Chair and the Group Chairman for Allied Consortiums has questioned the rationale for some persons plotting to oust IGP, Dr. George Akufo Dampare, as having NDC leanings.
He questions what the current IGP has done to showcase that he is NDC and the plot to get rid of him.
Speaking on CTV's 'Dwabrɛ Mu Nsɛm', Mr. Quashie wondered whether, from the contents of the viral audio tape, one can safely conclude that in all the elections the NPP has won, the IGPs then did something to help their cause, he quizzed again.
The SA NDC Council Chair furthered that with reference to the Assin-North By-electons, the constituents overwhelmingly endorsed Gyakye Quayson. "Even if President Akufo-Addo was the IGP, the NDC would have won because the will of the people could not be changed".
"Nana Addo can be the IGP going into 2024, the will of the people wouldn't change. There is nothing Nana Akufo-Addo as IGP could do to help", he emphasized.
According to Mr. Quashie, there is another audio tape which purports to suggest to be the voices of Justin Kodua and Gabby. In that audio tape, Kodua was questioning the police about why they were arresting only NPP folks? In the opinion of Mr. Quashie, he has no right to makes such comments. "The truth of the matter is, if your people are falling short of the law, would they not be arrested? They arrested your people because of the impunity they were perpetrating", he stated.
He further alleged that, the NPP wanted a repeat of what happened at Ayawaso West Wuogon but, "The people of Assin-North were determined to face the police boot-for-boot because the country has gotten to a stage where all of us are tired and people are prepared to stand up and fight for the course of this country. People wanted to ensure the right things were done", he claimed.
In the view of Mr. Benjamin Quashie, the IGP hasn't done anything to show his bias for NDC but rather he has demonstrated his capabilities to protect the law and that is what matters going into the 2024 elections.
"The NPP has promised to break the 8. If they're saying they can't just because of the IGP, then, they're fooling all of us. They should let their record break the 8 and leave the IGP alone".