News Flash
Government should fix the deplorable roads at Abura – Dr. Minta Nyarku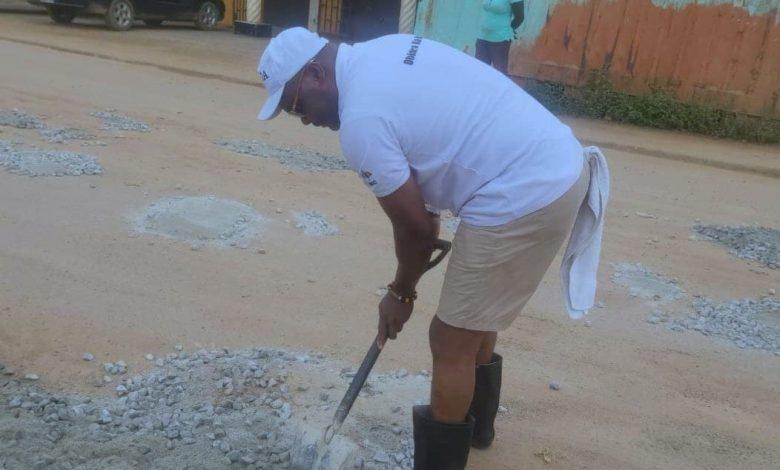 On Sunday, 13th August 2023, the Member of Parliament for Cape Coast North Constituency, Dr Kwamena Minta Nyarku joined some inhabitants of Abura to fill potholes on the Abura/Academy road.
According to the MP, all his efforts to get the Department of Urban Roads to repair the road have not seen the light of day. "As the MP I cannot sit unconcerned. I had to buy 3 trips of chippings to fill the potholes on this stretch to ease the stress of the people since the Urban Roads told me the road hasn't been budgeted for", the MP indicated.
He explained that the road leads to the only Nursing Training and Senior High School within the enclave, Christ The King Academy and also links to the Cape Coast Teaching Hospital "and I had to do something to help my constituents. The road is in a very bad state, and the Government must come to our aid, "he shared.
According to Ragga as he is commonly known, they began the filling of the potholes in the morning "but we had to return at about 4:30 pm to continue with the work since he had to attend to other engagements", he indicated.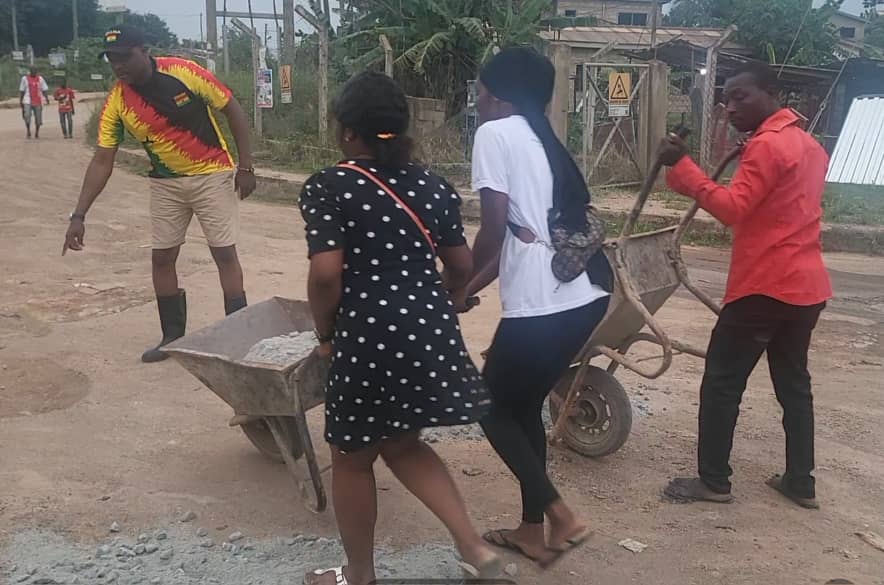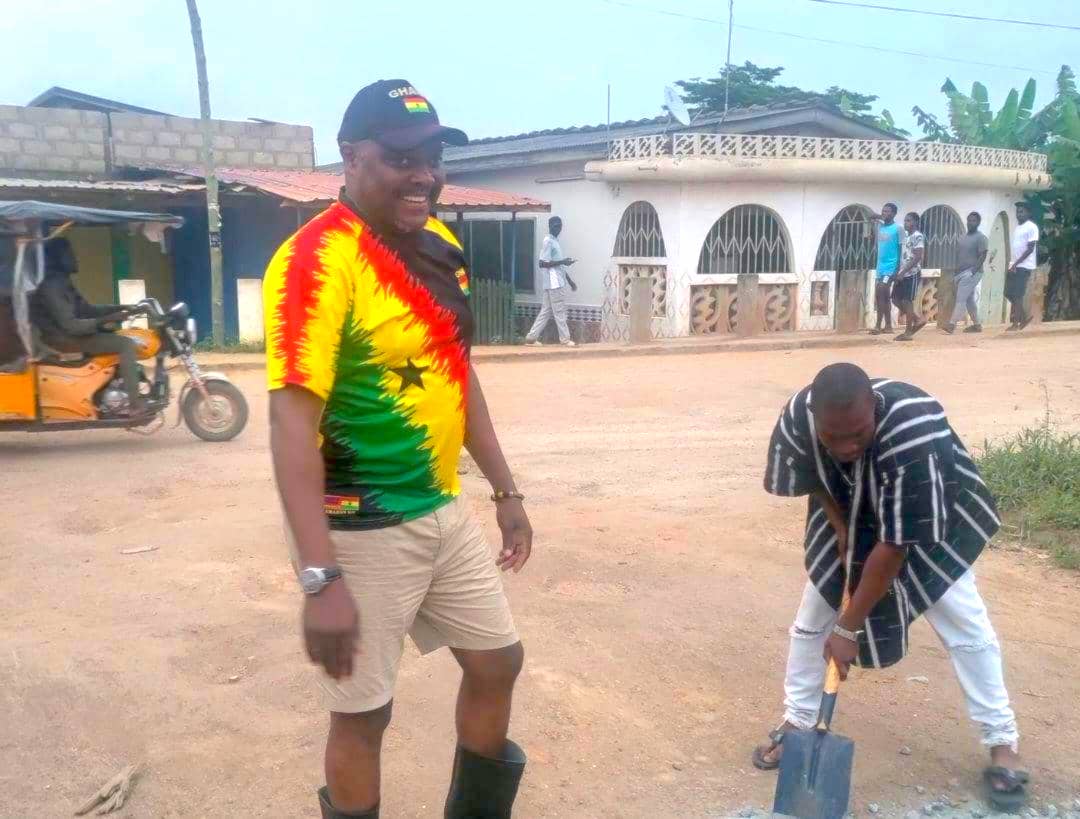 The interesting aspect of the whole Communal Labour organized by the Cape Coast North MP, especially the evening session, was the active participation of ladies. Interestingly, many female Teaching Assistants and some students from the University of Cape Coast joined the MP to fill the potholes more than men. That was an impressive spectacle to behold.
Speaking to one of the students on the sideline of the MP's Communal Labour, she indicated, "We campaigned for him to win the elections. I'm a student on campus but had to be here to help our MP get this activity completed, "she revealed.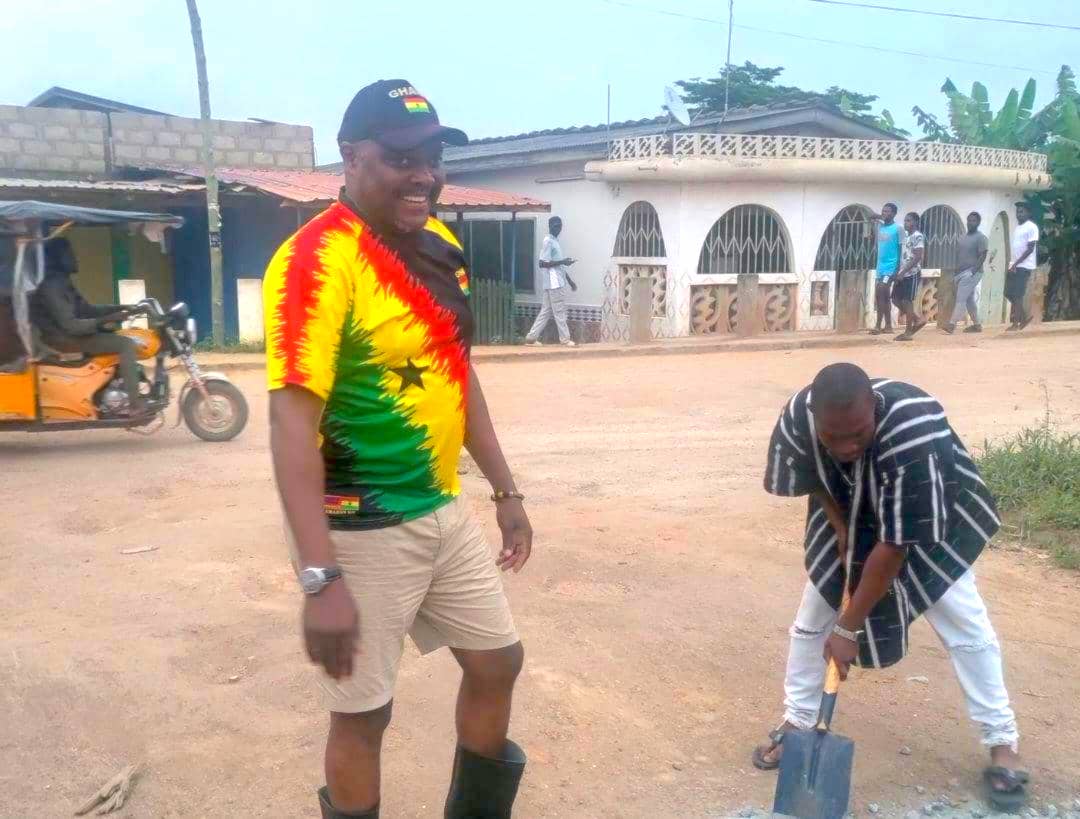 Ragga took the opportunity to thank all those who came to support his communal activity in filling the potholes. "We shall be here tomorrow at 4 pm to complete the entire work," he told the gathering. The MP was accompanied by some party executives in his constituency as well as other residents of Abura.