News Flash
UCC cuts sod for the construction of an ultra-modern toilet facility for the people of Amamoma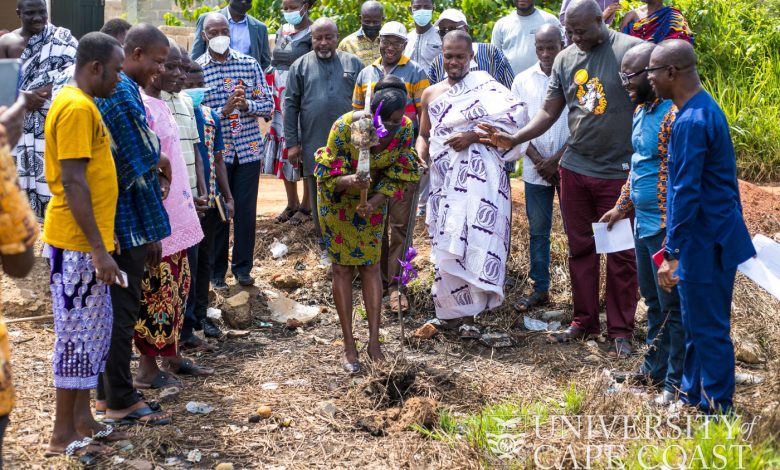 Sod has been cut for the construction of an ultra-modern toilet facility for the people of Amamoma, a community around the University of Cape Coast (UCC).
To be financed by UCC, the 16-seater facility is expected to be ready for inauguration and use before the end of the year.
Pro-Vice-Chancellor of UCC, Prof. Rosemond Boohene, who performed the sod-cutting, said the gesture formed part of the corporate social responsibility of the University. She said the University would do its level best to engage the youth of the community in skilful productive ventures to enable them to contribute towards the development of the nation.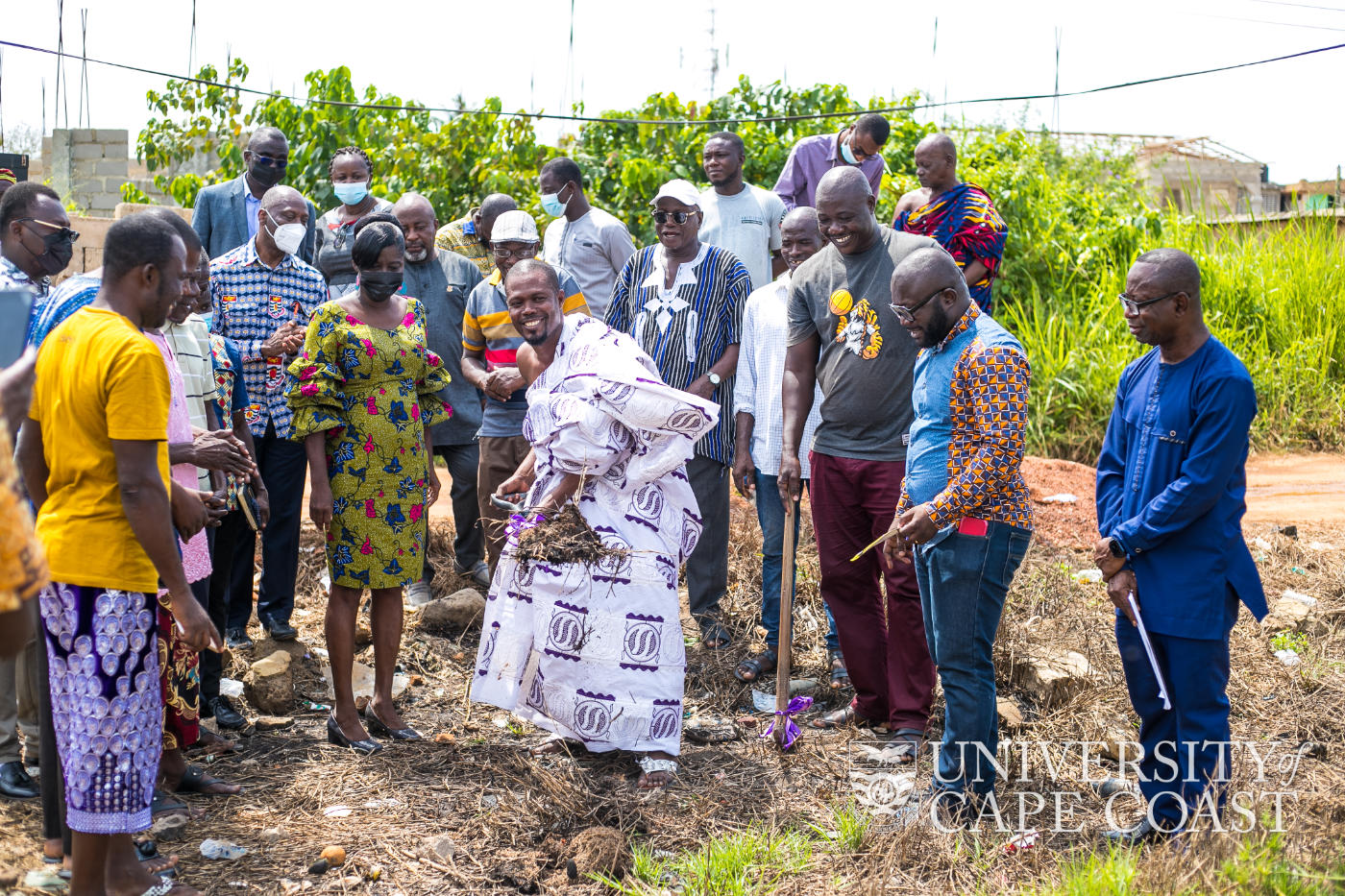 Prof. Boohene, however, pleaded with the people to develop a good maintenance culture, and make good use of the facility once it was completed.
For his part, the Ebusuapanyin of the Amamoma community, Opanyin Francis Kwaku Adu, expressed gratitude to the University Management and promised to provide the needed support for the successful completion of the project.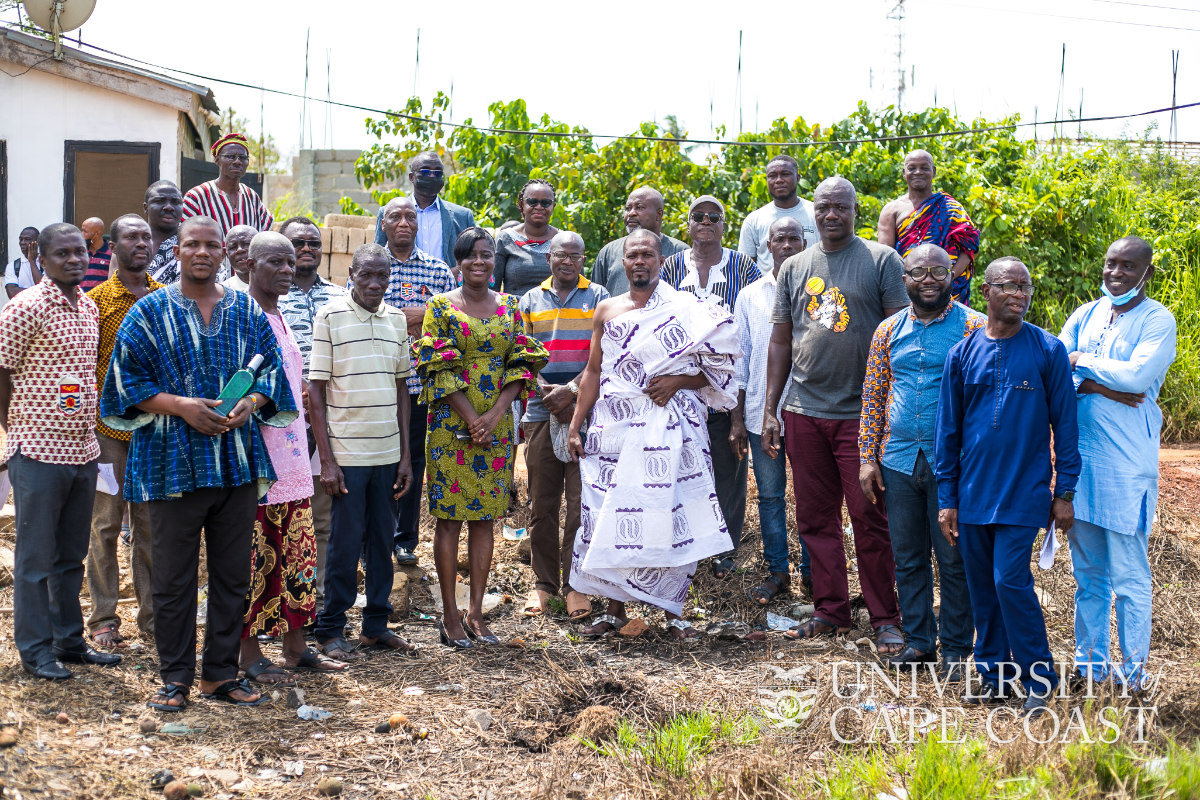 The Registrar, Mr Jeff Teye Emmanuel Onyame; the Director, Directorate of Consular and General Services, Mrs Alberta Graham and the Director, Directorate of Public Affairs, Major (Rtd) Kofi Baah Bentum, among others, were present at the brief ceremony.
Source: Documentation and Information Section-UCC