Music Release
Rocky Dawuni, Kyekyeku release new song "Africa Till I Die" – WATCH VIDEO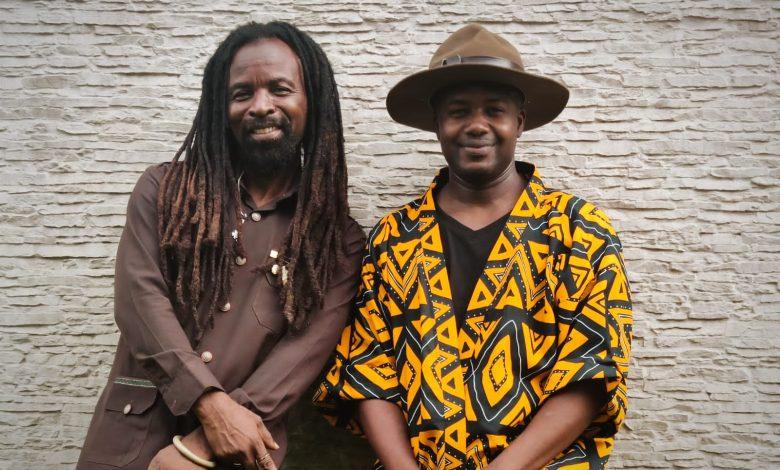 ​The friendship between musicians often materializes in collaborations. This is clearly evident in one of the most beautiful pairings from Ghana in the last year, "Africa Till I Die" which grew out of the friendship between multiple GRAMMY nominee Rocky Dawuni and Ghanaian musician Kyekyeku. The brand new video for the track premieres today on Pan African Music.
​
According to Kyekyeku; ''I first heard Rocky in 1997 when his monster hit "In Ghana" was on constant rotation on the radio. It wasn't until 2007 at the Labadi Beach Hotel on the occasion of the 40th Independence Celebration of Ghana where Rocky held his annual "Rocky Dawuni's Independence Splash" concert that the two met for the first time." Moving forward to 2022, at a concert at +233 Jazz Club, Kyekyeku invited Rocky on stage for an impromptu jam on one of his songs. After the concert, it was clear that they had finally found a groove and inspiration for a song to work together on.
After the chaos of the last few years, it became even more evident that a good place to visit and spend time was within Africa. The video was filmed in France and Ghana focusing on the dreams of Kyekyeku in conversation with Rocky on an old phone toy that you still see children playing with in the streets of Accra. It is evident that in those cold empty French streets Kyekyeku dreams of going over the Atlantic and joining Rocky in Ghana as he performs with his band and enjoys the sunny weather, bustle and energy of Accra.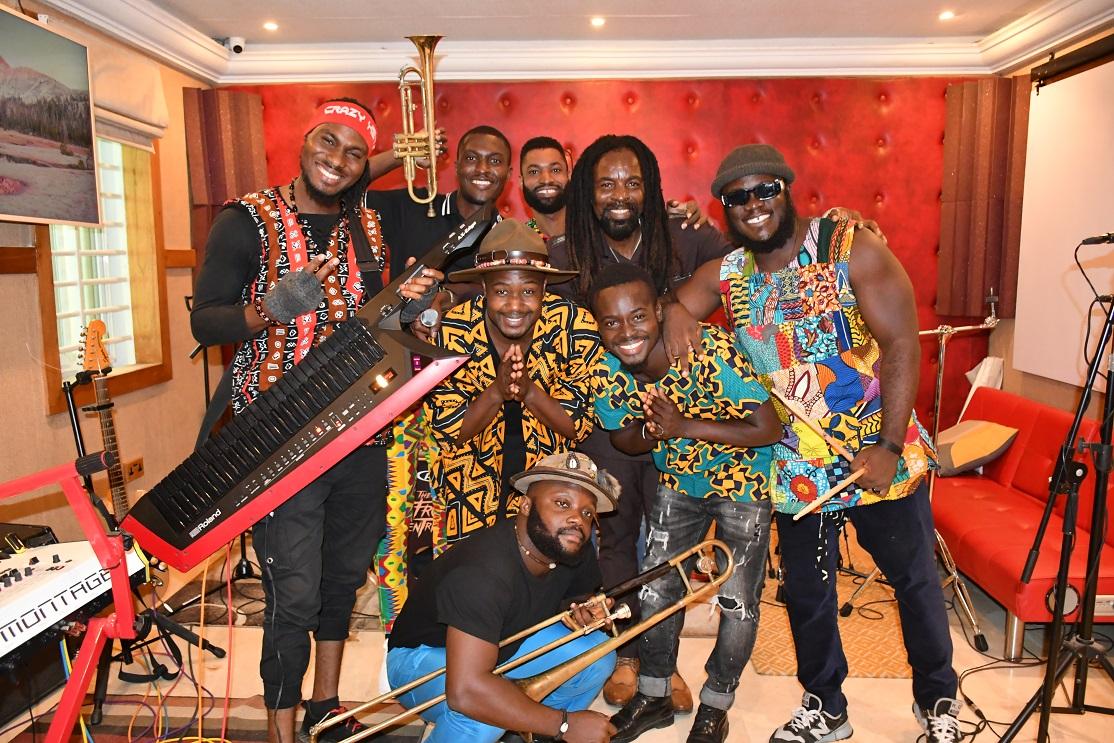 The music video for "Africa Till I Die" was shot by Slingshot who has worked with Rocky on a number of videos including his most recent GRAMMY Nominated song "Neva Bow Down." Slingshot states "this video seeks to depict Africa and its beautiful people in its own light, its own words and its very own story and not one portrayed by the skewed perception of the mainstream media of the west."
Kyekyeku like Rocky who both call Ghana and "the west" their homes could tell first-hand the joys of living in Africa; the immense beauty, energy and resilience of her people, success and positivity that abounds. "We need to talk about that side of Africa a lot more, sing more, paint more," Kyekyeku states. This then became the theme of "Africa Till I Die" a song that takes one into a deep and profound ballad Highlife groove. In the song, Africa stands unperturbed by the frequent negative images.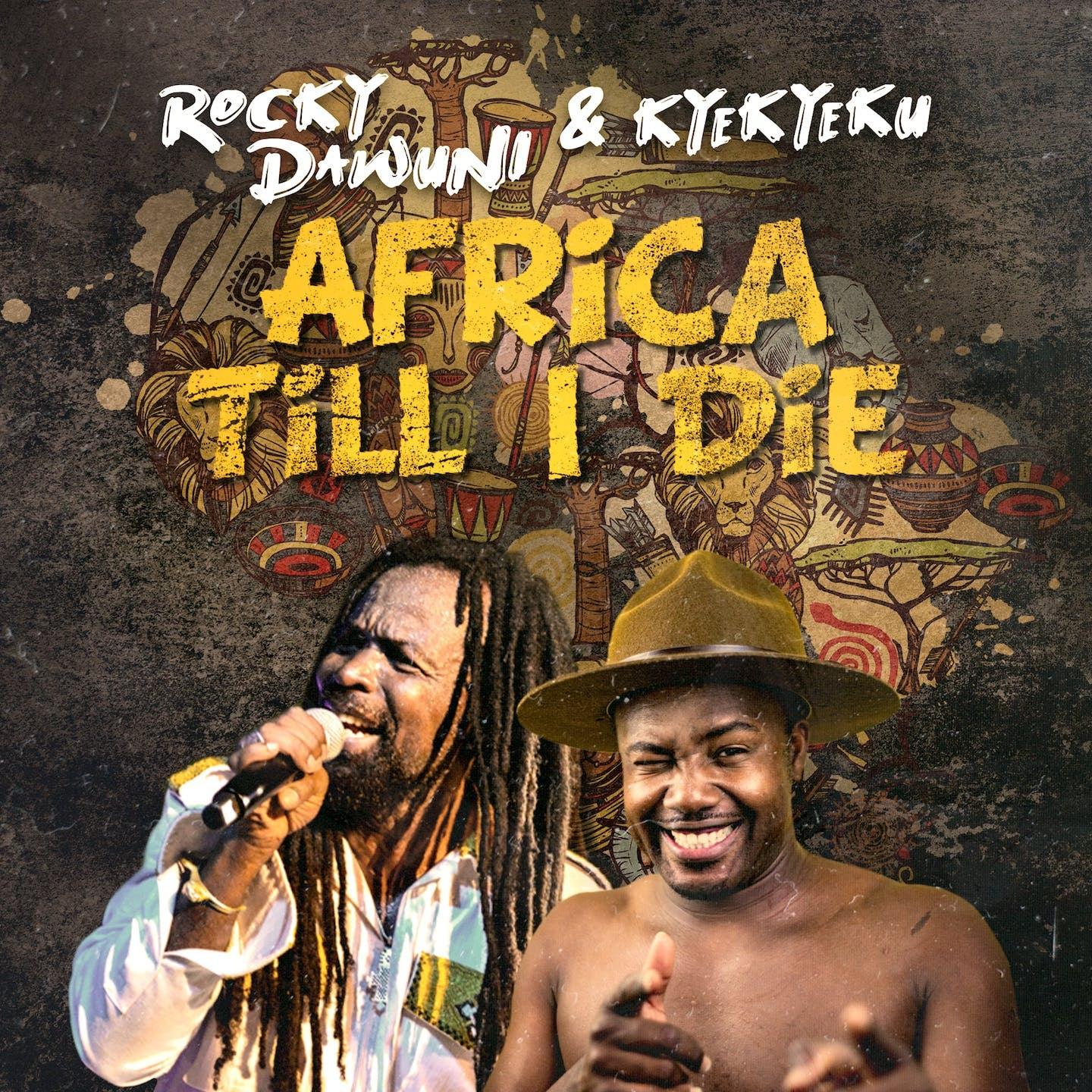 "Even when they paint you a picture
of starving and hunger
Nobody go fit put asunder
We keep on growing stronger."
Plus the line "nowhere cool'' refers to the wars in Europe and the Middle East and the general dissatisfaction with daily living in many nations. As a United Nations Goodwill Ambassador for the Environment for Africa, Rocky Dawuni has travelled to many countries and attests first hand from his encounters that indeed all life begins in Africa. '"People wey I dey meet, places wey I dey go, na ibi you be the mother, Mama Africa" which he sings in Pidgin English on the track.
African music has finally taken its place as a force; gaining the deserved recognition it commands. Rocky's line ''Now my people dey stand like giant'' speaks concisely of the achievements of many Africans across the globe.
​
"Africa Till I Die is a musical success. It blends the native sound of Ghana, itself the product of a melting pot, with reggae born in Jamaica and claiming its African roots. The highlife rhythm has been slowed down and, by letting the bass flourish, the organ and the horns place their punctuations, offering a perfect backdrop for the reggae vocals, without even a skank guitar. This is the finest demonstration of a successful encounter, and it could only take place in Africa." – PanAfrican Music​
​
Purchase link: https://linktr.ee/kyekyeku​
​
Video Link: https://youtu.be/NgLIpBfiFeI
​
For more information on Rocky Dawuni & contact: http://www.rockydawuni.com
For more information about Kyekyeku:​
https://www.delicioustunes.com/kyekyeku