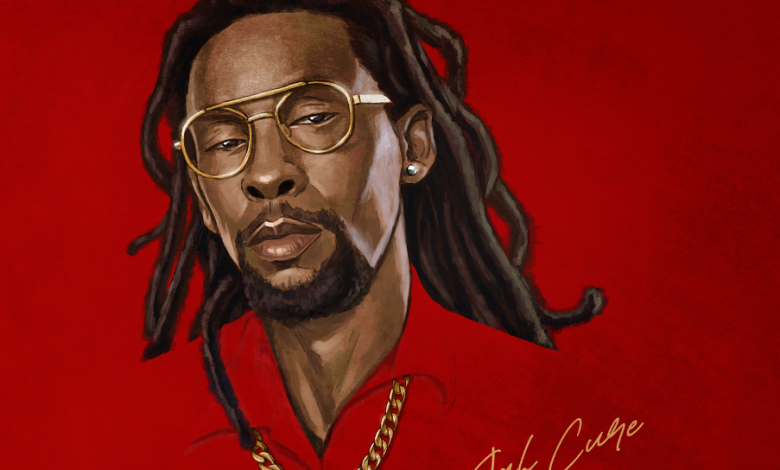 GRAMMY-Award nominated reggae star Jah Cure's new album is 'Undeniable.'  The 11-song project delivers passion and romance wrapped in heartfelt lyrics and cutting-edge sound. Scheduled for a February 17th release, the album adds timeless love songs to its impressive catalogue in time for the lover's holiday.
Jah Cure and Swedish producer Hamed "K-One" Pirouzpanah teamed up in Jamaica to craft a portrait of modern love with a sonic energy that soars on the tracks "Beautiful," "Think About It," and the title track featuring newcomer Kaylann Arnold, all three bursting with a spirit of love.
The first single "Everything" features Ghanaian artiste Stonebwoy, in a collaboration that holds nothing back with a soulful hook lamenting a love gone bad. The remaining songs cast the star of this album in a variety of romantic roles. In "Good Life," we find him unexpectedly cooking his girl Jamaican delicacies like "ital stew," "steamed fish and banana," callaloo, and fried dumpling, remarking that "it's good people, good vibes and good food" that add up to the good life.
The soulful longing of Jah Cure's voice throughout Undeniable is as affecting as it was when he first burst upon the scene back in the late nineties. His catalogue of hit love songs including "Unconditional Love (feat. Phyllisia)", "That Girl," and "Never Find" are a continual reminder that Jah Cure's ability to deliver a love song is undeniable.
Recorded with live musicians in Jamaica, Undeniable is scheduled for worldwide release on DA/CD and LP on February 17, 2023.