News Flash
If Cecelia Dapaah has done anything untoward, let the court decide – Maurice Ampaw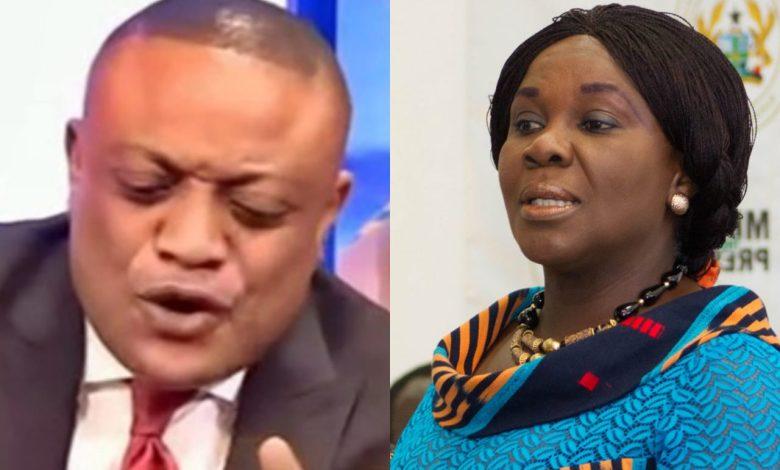 Private legal practitioner, Lawyer Maurice Ampaw has thrown a challenge to all Ghanaians to provide any law that criminalises keeping money in ones house. He described the actions of all those criticising embattled former Minister Abena Dapaah as being hypocritical.
Speaking on 'mmra ne abrabo mu nsem' on Wuntumi TV, Sunday 23rd July, 2023, he averred that "there is no law that criminalises anyone who decides to keep his or her money at home. Abena Dapaah keeping her money at home cannot be a crime", he stated.
However, he indicated that "Cecilia Dapaah being a public official, it's only fit and proper that relevant state agencies call her to account for how she made the money. She has done well by resigning", he stated.
In lawyer Ampaw's view, most of the politicians who are calling for the head of the embattled Abena Dapaah are being hypocritical because "Most of you have monies hidden in your homes. Some even have your monies buried underground in your homes while others have monies kept in safes at private places across the country".
He however quizzed "why do we want to roast the minister just because her money has been stolen? It's surprising how the thieves have been left off the hook and the victim is being persecuted", he angrily stated.
Lawyer Ampaw underscored the fact that most prominent chiefs, politicians, business men, pastors etc have monies kept at their various homes. In his appreciation, the banking system has made most people lose confidence in our financial sector and prefer to keep monies at home. "That is not surprising at all because in recent times the banking sector clean up is fresh in our minds and that has informed many more people to keep monies at home", he indicated.
According to lawyer Ampaw, until the court proves otherwise, no one has the right to impugn the integrity of the Abena Dapaah to connote that she has stolen money just because her money has been stolen. "That is unfair to her and the state hasn't complained that its money has been stolen either. Let's all be careful in how we deal with each other when issues like this come up" he noted.