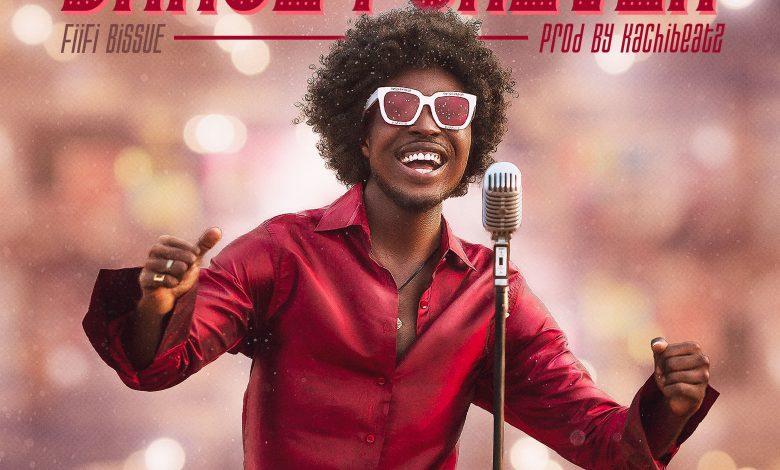 Upcoming Afro-fusion/soul artiste FiiFi BiSSUE finally announce's the release of his next single "DANCE FOREVER".
DANCE FOREVER" is a beautiful and affectionate song that expresses how dance can bring people together. FiiFi BiSSUE recognizes dance as a love language in this song, gone are the days when a boy would take a girl to a Dance to prove or show his affection even though now, love is shown in diverse ways. The whole idea was to remind people of the old school type of showing affection to a woman and also preaching special moments between couples, family, and friends which reminds, them of the love they share.
The dance here is a metaphor which represents two things; love and literally dance itself.
Couples, family, friends etc… Have things they love doing together that keep and strengthen their bond forever. It could be anything; watching a movie together, cooking or swimming. In this case, it's dancing forever together. Dance foster's friendship and togetherness. And because of the dance factor and how jiggy the beat is, young and energetic dancers or dance lovers can relate to it. Happy, Romantic and Energetic are what he describes the mood of the song with.
The Afrobeats song "Dance Forever" which was produced by KachiBeatz is set to go live on, Friday 26th May, 2023 across all music streaming platforms. Kindly support this song in any way you can.
Born Samuel Fiifi Bissue also known as FiiFi BiSSUE is a Ghanaian singer, songwriter, and recording artist who was born in Accra. He is an alternative musician and guitarist. A people person who's goal oriented. His work is influenced greatly by Soul, Afrobeat and Contemporary music across the world. With Eight years of experience playing the guitar and still practising. He is very passionate about his work, so he let the world hear it as well.
Get more of FiiFi BiSSUE by following him on all social media platforms: @fiifi_bissue
https://www.instagram.com/fiifi_bissue/
LISTEN TO "Dance Forever" – https://ffm.to/dance-forever