News Flash
ExGlo Foundation, a Ghanaian NGO, has again scored another feat with another project undertaken.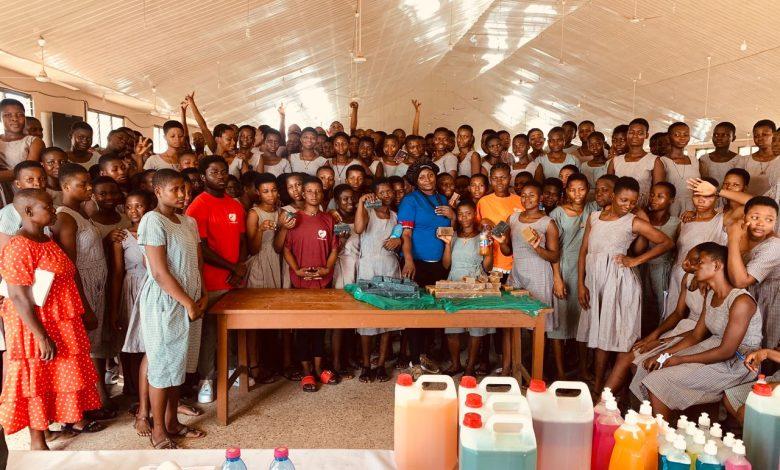 Early this year (2023), they selected 2 Regions out of their needs assessments; the Regions were the Upper East and Upper West Regions for skills training. Two institutions were chosen, Our Lady of Lourdes Girls' Senior High (Upper East) and Daffiama Senior High (Upper West).
These skills trainings in the selected schools were based solely on helping students develop income generating or entrepreneurial skills to enable them to attain some level of financial independence and economic empowerment. Stemming from Exglo Foundation's prior needs assessments in these regions, they discovered in both institutions, that the majority of these students were more likely to venture into entrepreneurship to make a living for themselves after school. But there are little to no skill acquisition avenues in the school and the few existing ones are expensive and thus unaffordable. Hence, they are not able to pursue their entrepreneurial aspirations when they leave school.
"This is a major problem in our target regions and almost all the students involved, end up becoming delinquent and living reckless lives. In the case of the girls, the majority of them become pregnant a few months after coming out of school with no financial support for themselves and their kids," says ExGlo Foundation, in a communiqué.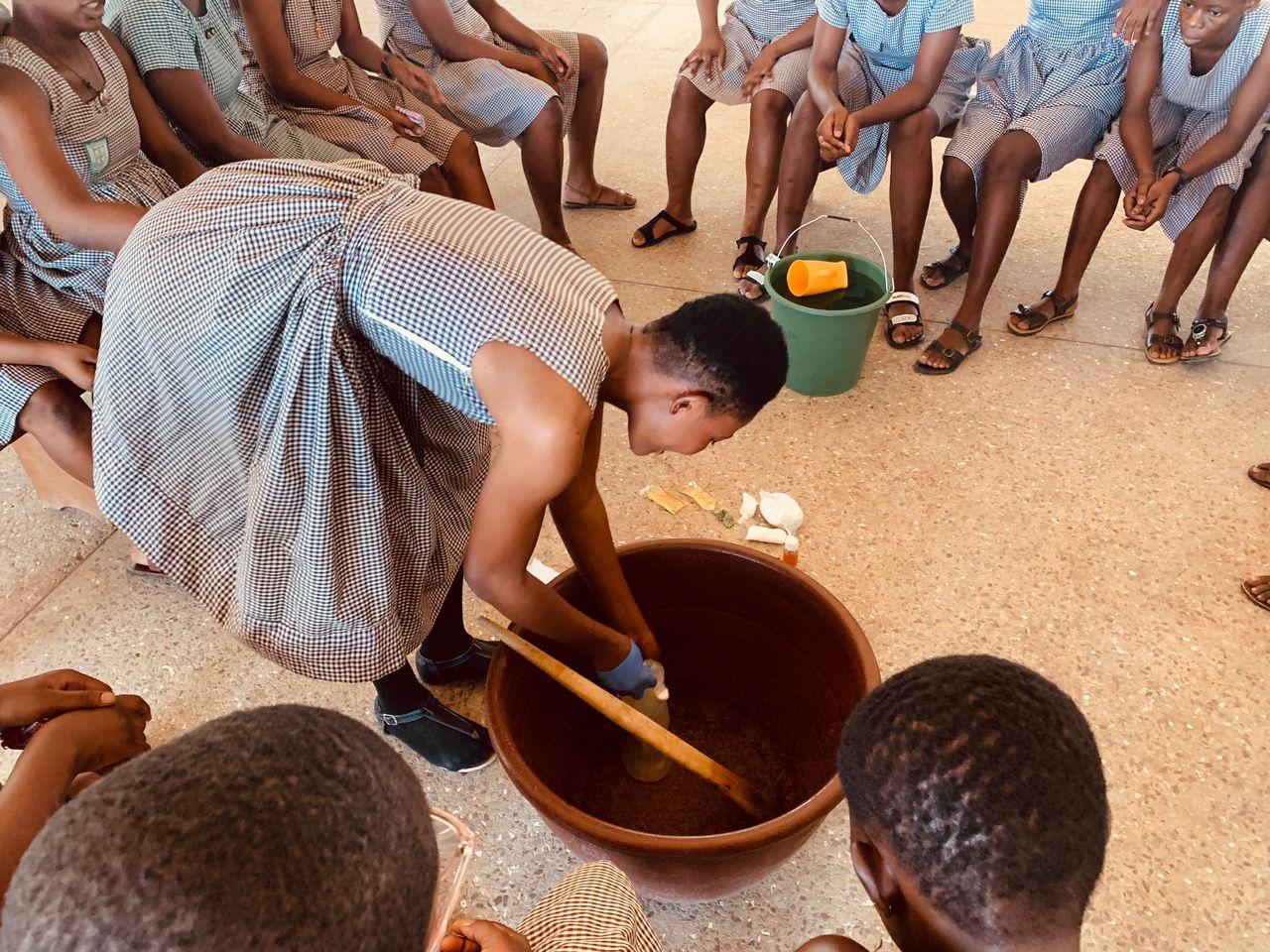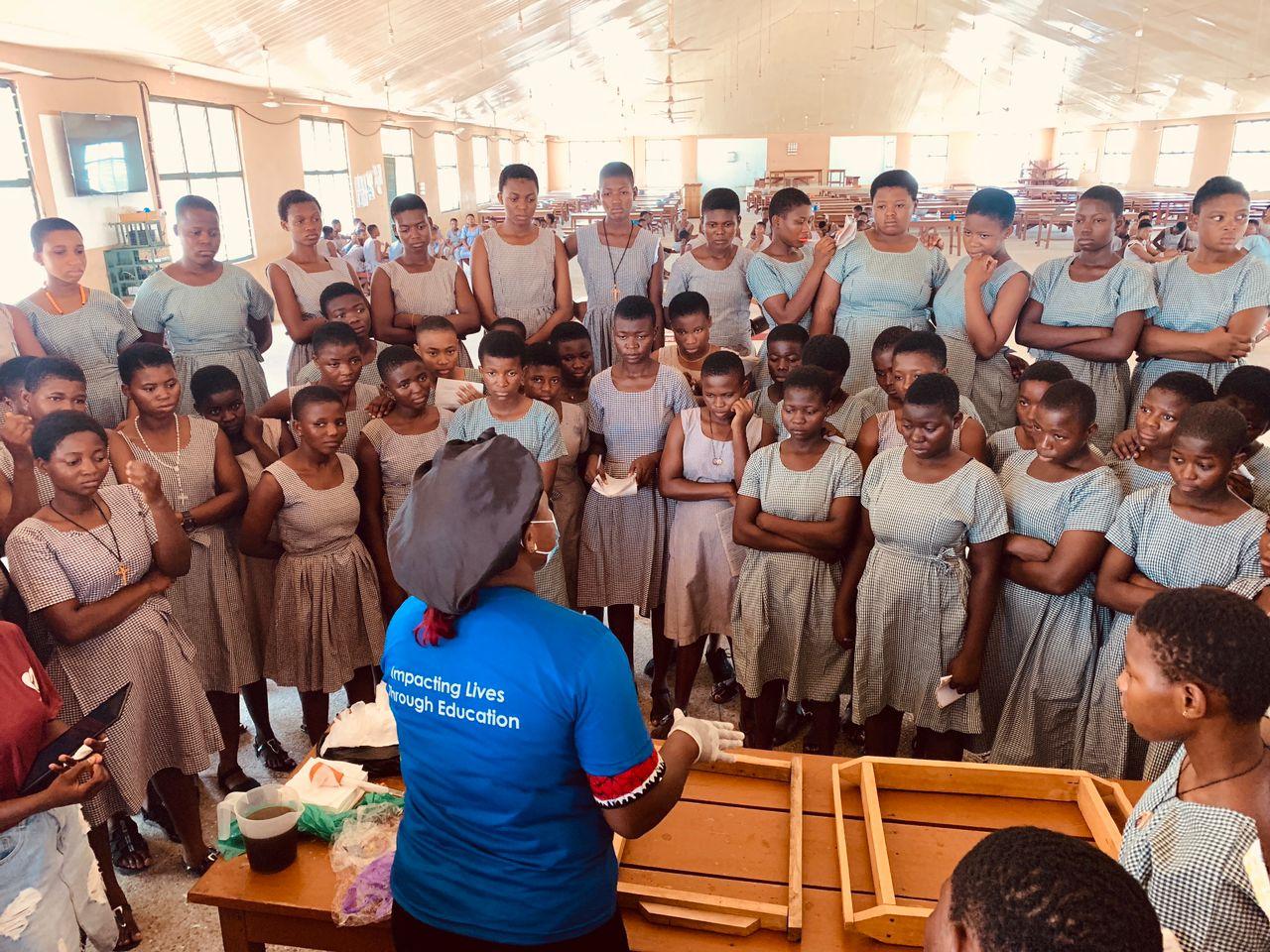 ACCOMPLISHMENTS.
(SKILL TRAINING DEVELOPMENT 2023)
1. Skill development training at Daffiama Senior High School.
2. Skill development training at Our Lady of Lourdes Girls' Senior High School.
ExGlo visited Daffiama Senior High School on the 28th day of April 2023 in the Upper West Region. Volunteers from ExGlo trained about 150 students in beadmaking/ jewellery and liquid soap.
On the 29th day in April, the ExGlo foundation paid a visit to Our Lady of Lourdes Girls' Senior High in the Upper East Region and trained about 150 students in making liquid and bar soaps. Visibly, all projects undertaken by ExGlo Foundation were completed successfully.
SOURCE OF FUNDING FOR THIS YEAR'S PROJECTS:
The key sponsors and collaborators for this year's activities are the Management of St John's Hospital and Fertility Centre, Tantra Hill Roundabout, Accra, as part of their Corporate Social Responsibility and Best Western Premier, Accra Airport Hotel. Other contributors included Mr. Michael Sandow Ali (Chairman Of The Board), Prof. Joshua Y. Abor (Board Member), Hon. Ayew Afriyie (Effiduase/Asokore Constituency, Ashanti Region), Dr Celestina Allotey (Vice President of Sustainability for Gold Fields Ghana Limited), Ms. Yvonne Ehchill, Mr. Fiifi Enchill, Pastor Stephen Mwinkaara, Mr. Samuel Frank Osei, Prof. Kobby Mensah, Ms Agnes Tanye and other family and friends. We are grateful to all our patrons, sponsors and contributors for helping us teach these students. God continue to bless all abundantly for your kind gestures.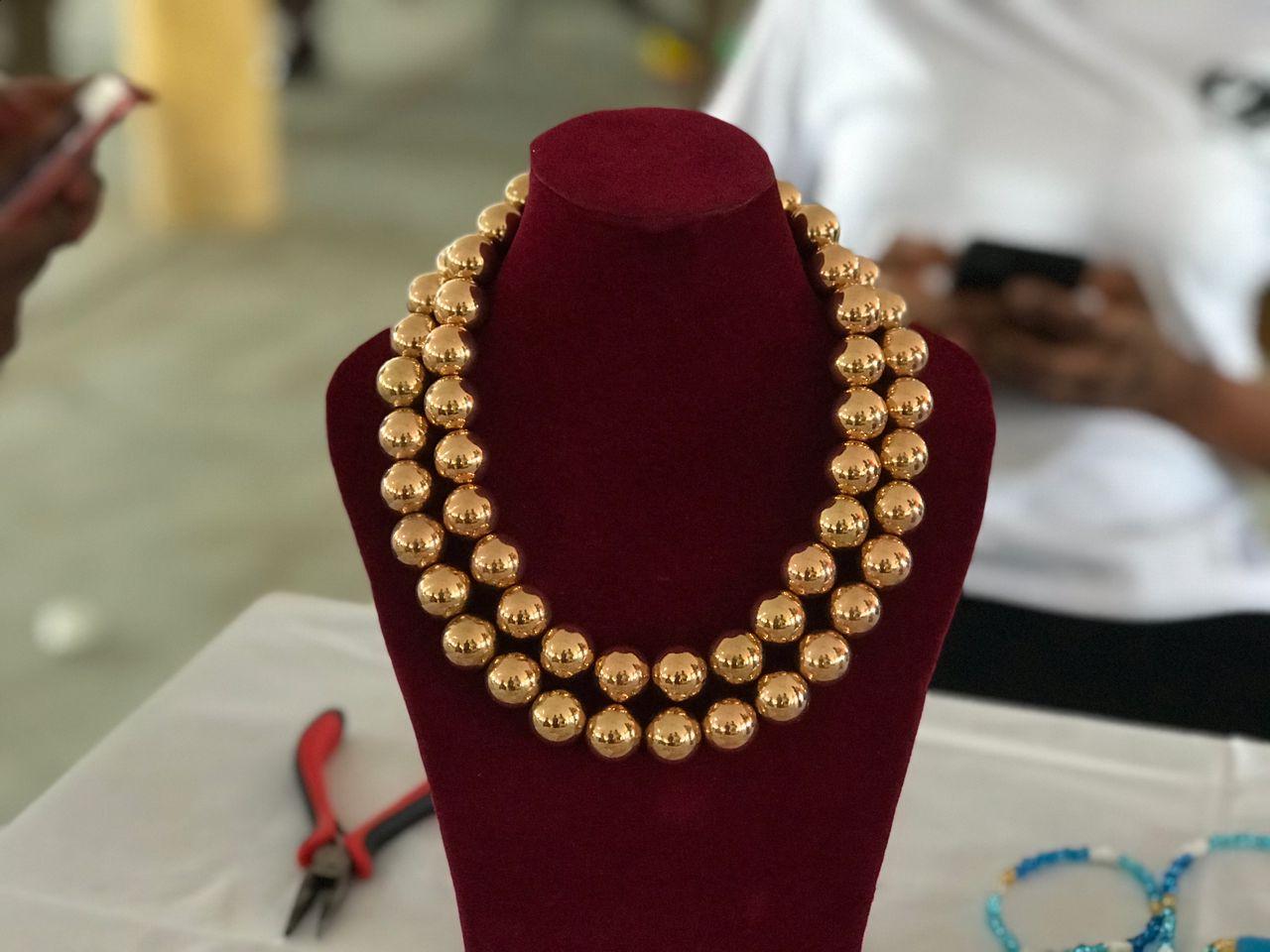 APPRECIATION
The foundation would like to thank our hardworking volunteers who helped to make these projects successful. The team was led by Ms Nancy Abena Manko, the project manager for the foundation with oversight provided by the Executive Director, Dr Patience Aseweh Abor. Our volunteers for this year's projects were;
Ms Jennifer Yaa Andorful Wilson
Mr Moses Quarshie
Nana Tawiah Gaisie
Ms Priscilla Wiah
Ms Amina Kassim
Ms Abuu Belinda
Ms Alice Atuligiya
Ms Saani Rufiatu
Ms Banning Mujeeba
Ms Mahama Amamata
Ms Kafari Dominica
Ms Matina Song-Aaba
Ms Mensah Gloria Aba
The ExGlo Foundation has succeeded in training beneficiaries in our focused regions. However, there are issues of funding for both the foundation as well as beneficiaries, and general logistics for organising these projects in the rural communities. Complaints from the majority of the beneficiaries were on how to start a business with the skills they have acquired since they do not have any startup capital. Therefore, the foundation is appealing to the banking sector/financial institutions, other NGOs, corporate bodies etc to help provide funding for these new entrepreneurs. Thank you.
For donations and further information, please contact us on; 0264234016/0245581612
[email protected]
www.exglo.org
About ExGlo Foundation
Since 2012, ExGlo Foundation has provided decent education, healthcare and sustainable livelihood projects to improve the lives of people in deprived rural areas across the poorest regions in Ghana, i.e., Central, Upper East, Upper West and Northern regions. For the past ten years, we have engaged in various projects, including covering the tuition fees of some brilliant students whose parents were not financially sound to cater for their children's education. We made Stationeries, clothing and furniture available for students, teachers and community members in the focus regions. A good healthcare system increases the percentage of the attainment of success, hence, ExGlo has for many years, organized health talks and screening and first aid kits donations to our beneficiaries.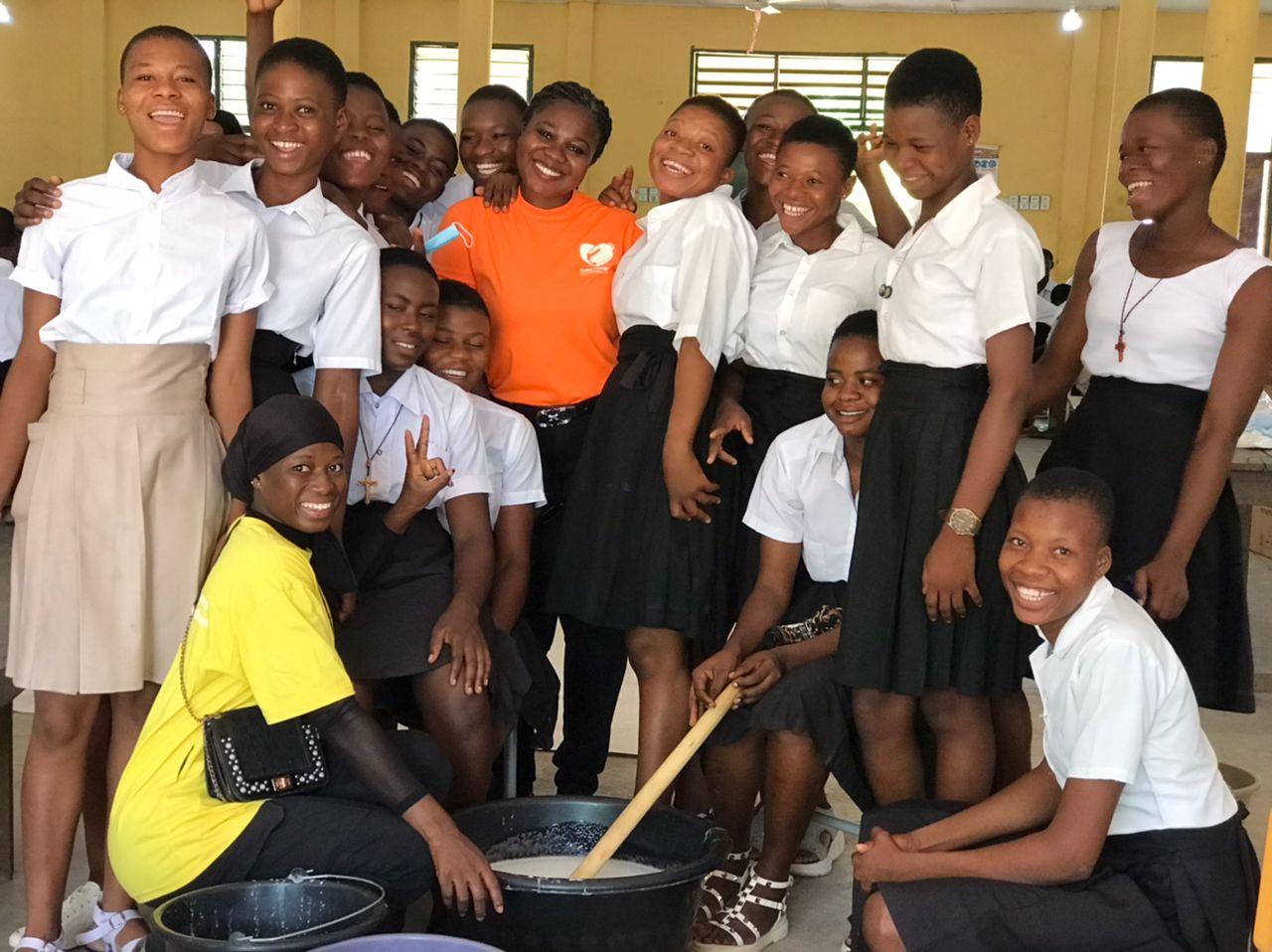 One of the surest ways of alleviating poverty is education and this is the mission of the ExGlo foundation as we facilitate teaching and learning in schools in deprived rural communities in the aforementioned regions. As one of our strategies for economic empowerment, ExGlo has in recent years been undertaking various skills training for both women in rural communities as well as students in Senior High schools. Membership of ExGlo is open to professionals, graduates, students, foundations, corporate bodies and generally anyone with the heart for community development and hands to reach out to the poor and vulnerable. Together we pledge to work towards the realization of the vision of the ExGlo foundation under the guidance of the rules and regulations of the organization.