Entertainment
Chief One tipped as 'next to blow' after Black Sherif — gets major endorsements from Reggie Rockstone, Samini, Gramps Morgan, Giovani Caleb, GH Kwaku, Jerry Justice, and many more!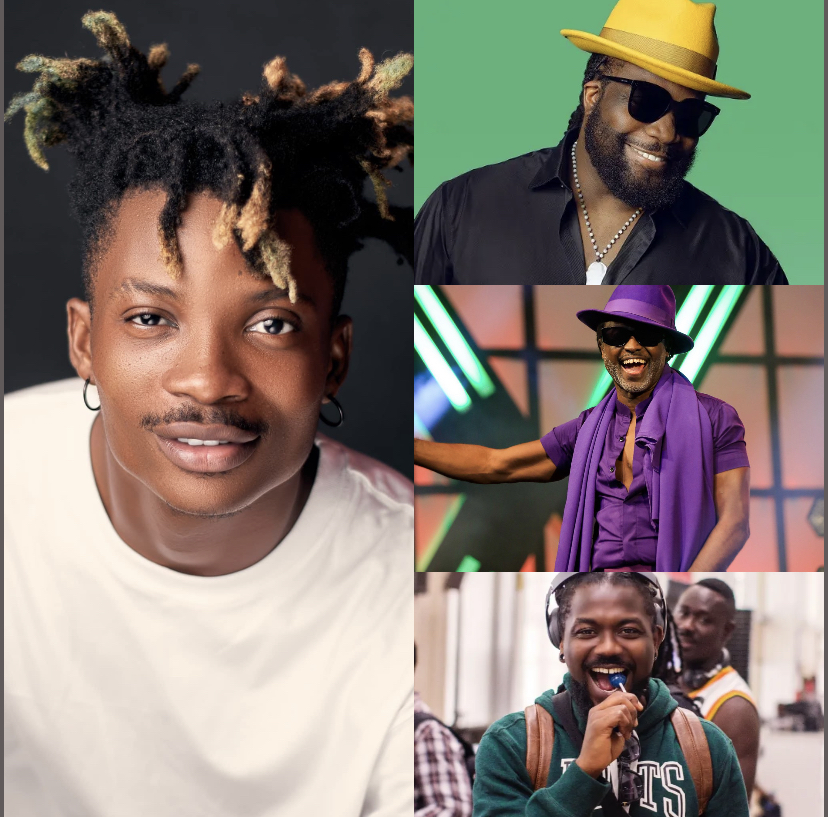 Chief One is undoubtedly the next big artiste after Black Sherif. Out of the blue, Chief One was able to 'hijack' social media and the playlists the entire first week of 2021.
Chief One got the attention when he got highlighted by renowned Ghanaian Publicist/Blogger, Elorm Beenie on Saturday, January 1, 2022. Right away he caught the attention of celebrated MOBO-winning Ghanaian Music Heavyweight, Samini. Then further multiple award-winning bloggers, GH Kwaku who loved his "Novayi" song and freestyle promo snippet posted by Elorm Beenie reposted him, and then later he jammed to the song in a video he did featuring award-winning Ghanaian Actress, Benedicta Gafah.
Watch "Mekamo" Video by Chief One:
To many who already how hardworking and super-talented, this young chap is would agree he best deserves the attention, he is getting now.
As if it was a 'call for support' by everyone, the Legendary Music godfather of Hiplife, Reggie Rockstone, who chanced on Chief One's video snippet reposted and endorsed him on his Instagram and Facebook official pages. Then one after the other more support began trooping in for Chief One. Presenters like Giovani Caleb who hosts Showbiz 360 on TV3 and also hosts the popular TV Show "Date Rush" also threw his support for him.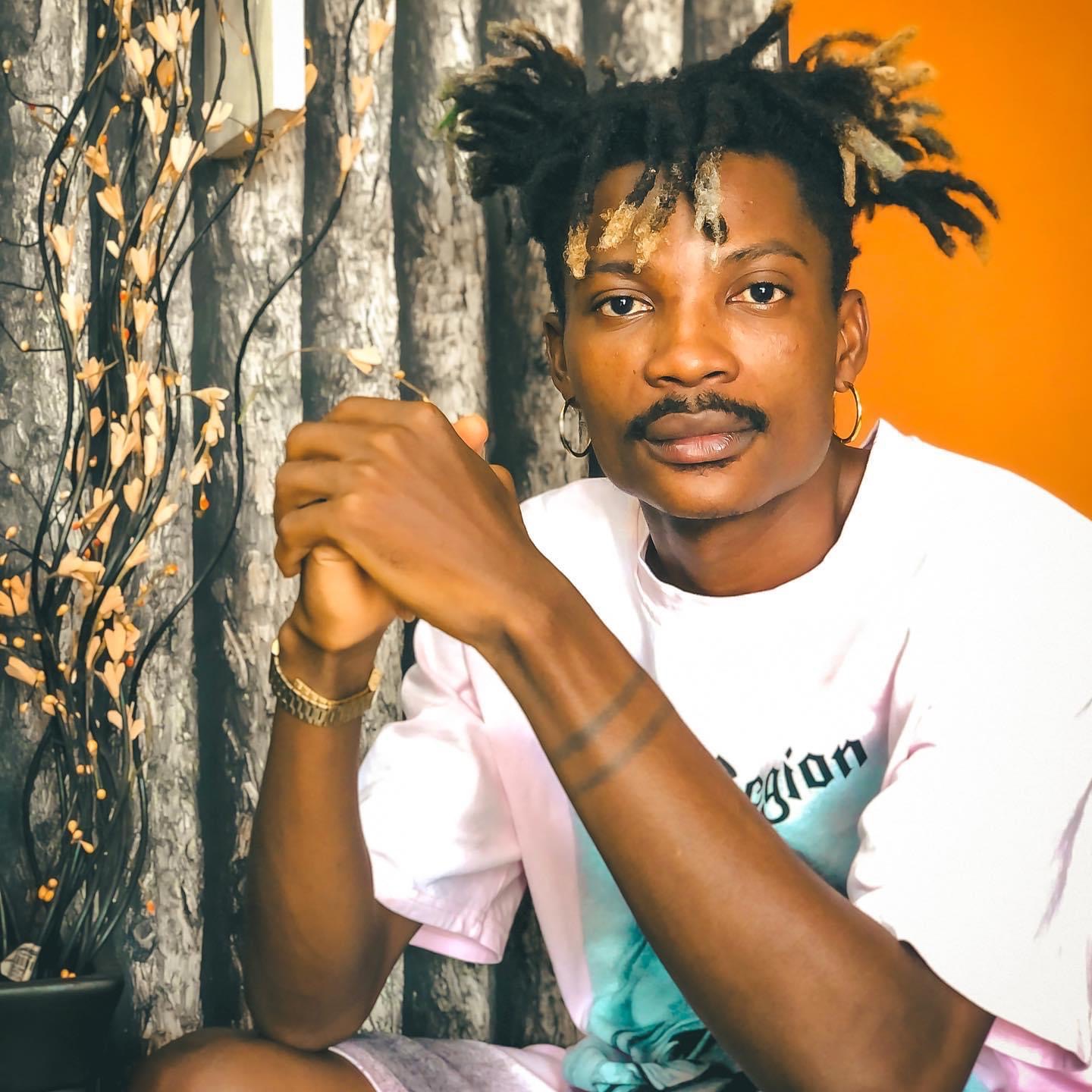 The DJs wouldn't be left out either; DJ Edita of YFM 97.9 in Takoradi also began a revolution by plugging him on their network and doing promo videos to support Chief One's music, then Paul Mensah Anku of Global 105.1fm in Ho, as well as DJ BlackBoi of Asaase Radio 99.5FM, also got in.
Jerry Justice, Drive Show Host on Adom 106.3fm also gave Chief One thumbs up for his banging songs; Bliss King who hosts "Xpressive Show" on Gh One TV was seen grooving to Chief One's song on Starr 103.5fm (his new radio show).
Veteran DJ, Kofi Dixon, formerly of Choice FM Accra, Ghanaian Producer now based in Dubai – Cold Eye (DJ Charlie Stone) – and Veteran Dancehall Singjay/Radio Host, Root Eye also threw their support for Chief One.
Like a small fire ignited, the support for the next promising artiste, Chief One, escalated with more fans willingly doing promo videos of his songs and posting on social media. What an interesting way to start off the year!
Tagged "Agenda Chief One" by Elorm Beenie, the campaign to see him hit the mainstream just as Black Sherif had his in 2021 is sure a great initiative many have latched on to with more support trooping in from varied angles. The biggest surprise came from Grammys winning Gramps Morgan of the Jamaican Royal Reggae Group, Morgan Heritage, who was blown away by the young artiste's stupendous talent and threw his support behind him too.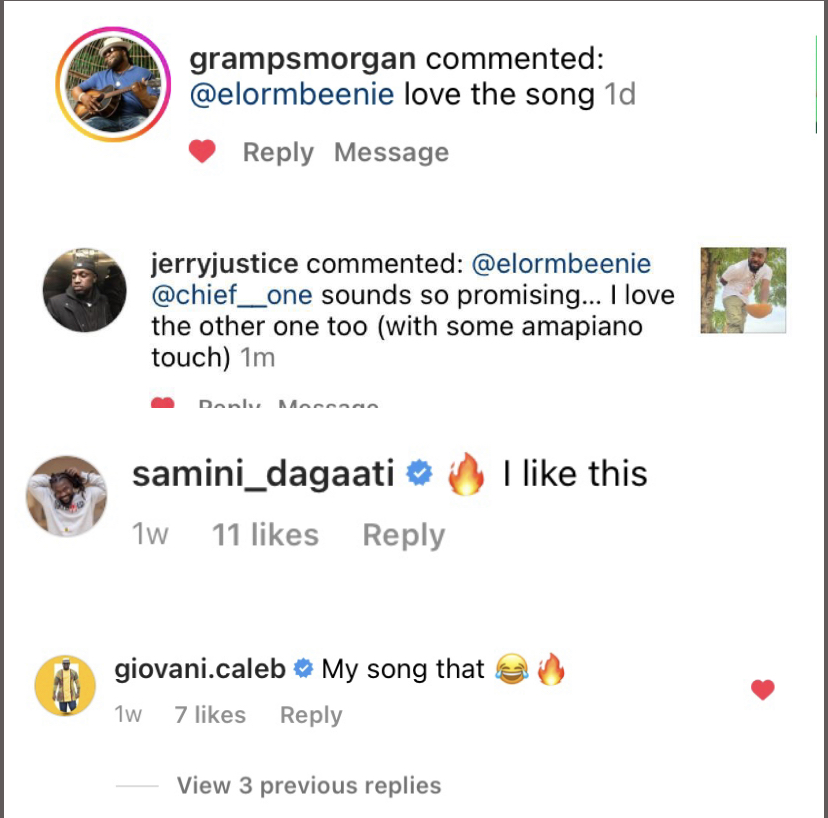 Seasoned Performer/Songwriter/Producer, Kwame Partan, a Reggae Singer also endorsed him and was blown away by his amazing talent. Within the past 6 years, Chief One has been able to hone his craft and fine-tune his sound with multiple Producers, locally and widened his scope/fan base within the Region of Volta and is now scaling up organically to catch eyeballs of the bigger audience and investors. With his Lawada Republiq, his own self-managed label which he also calls a 'Movement' he has been able to prune his brand and visibility with the little resources available to him.
Chief One, born Ivan Kofi Nyagamagu, whose roots come from Ziope and Keta in The Volta Region, has enjoyed a very heavy rotation on Radio Stations in Volta Region within the year 2021 and he is tipped, arguably as the most played local artiste within Volta Region on air and at events, not just with one song but multiples of his hit records that have been doing well within his Region, Volta, before it's getting the mainstream recognition now.
Watch "Nyemedzio" by Chief One:
He has quite a list of songs that have shot him up to fame within the Volta Region in the past years but his 2021 releases "Mekamo", "Young Boy", "Nyemedzio" and "Novayi" with DD Don are buzzing across social media, on radio and on the streaming platforms.
"Novayi", his very latest jam with DD Don has caught up with music aficionados, fans who are streaming it and jamming to it.
With the advent of South African 'Amapiano' music style enjoyed by many now, Chief One was very quick to weave his Ewe cum English and Pidgin lyrics in his last 3 singles "Novayi", "Mekamo" and "Nyemedzio", a very clever strategy he employed to automatically record 3 hits in a row and as well have DJs to easily sync and plug him on the charts. He entered the Adom 106.3fm TOP 5 Popular Songs in Volta Region last weekend with his "Novayi" jam and it looks very promising for the upcoming artiste who is just readying an official music video for the song which drops soon.
Don't be too far away, get on board and support this new breed with very clever, witty but transformative lyrics to hit the country, the continent and the world over.
Check out the links to his music streaming platforms and be the new fan of his music, or introduce him to your associates if you're already listening to him.
Listen on @BoomplayMusicGh: https://www.boomplay.com/share/artist/3569782?srModel=COPYLINK&srList=IOS
Listen on @Audiomack: https://audiomack.com/chief__one
Listen on @AppleMusic: https://music.apple.com/gh/artist/chief-one/1473466868
Listen on @Spotify: https://open.spotify.com/artist/1Mvj328gz9Eqt7XBaLHrV7?si=-GzOUe40RaWXYd8zrC_-3Q
Follow Chief One on his social media handles below.
Facebook: Chief One
Twitter: @Chief__One
Instagram: @Chief__One
(Source: BeenieWords.com)