Events
Chief One & Kidi to rock Kenkey Party on August 4th and 7th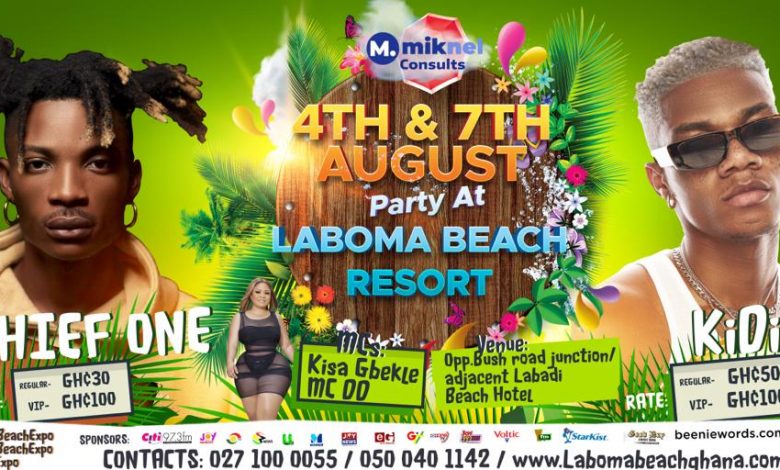 Chief One – Winner of "Next Rated Act of the Year" at this year's 3Music Awards and VGMA Unsung 2022 Nominee will be sharing the stage with Kidi, VGMA "Artiste of the Year" Winner 2022 at Laboma Beach on August 4th and August 7th.
Dubbed "Kenkey Party", Chief One will be performing for beach revellers on Thursday, August 4 2022, at the Laboma Beach Resort, while Kidi is scheduled for Sunday, August 7 2022, at the same venue. MC for the event is sassy Ghanaian Actress, Kisa Gbekle, who will be there to turn heads with her bubbly physique and whine on the dancefloor as she captains the event with MC DD.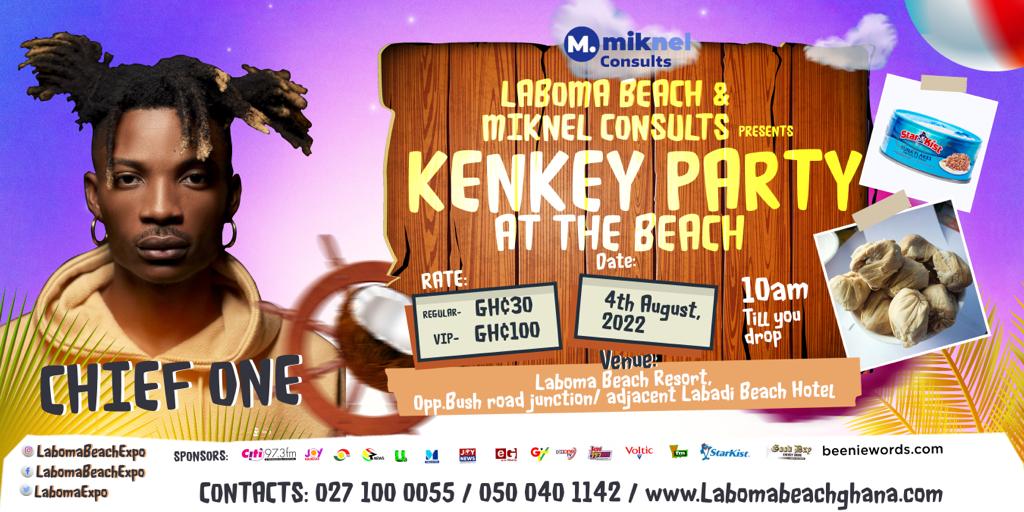 This event is powered by Miknel Consults in collaboration with Laboma Beach Resort. Tickets are going for GHC 30 (Regular) and GHC 100 (VIP) on August 4th, while tickets for Sunday, August 7th is going for GHC 50 (Regular) and GHC 100 (VIP) respectively.
For more details, kindly call 0271000055 or 0500401142 or log on to www.LabomaBeachGhana.com
Watch "Du Agbe" official video by Chief One.