News Flash
Chief Imam, Prez Kufuor and Kojo Mpiani receive copies of DC Kwame Kwakye's book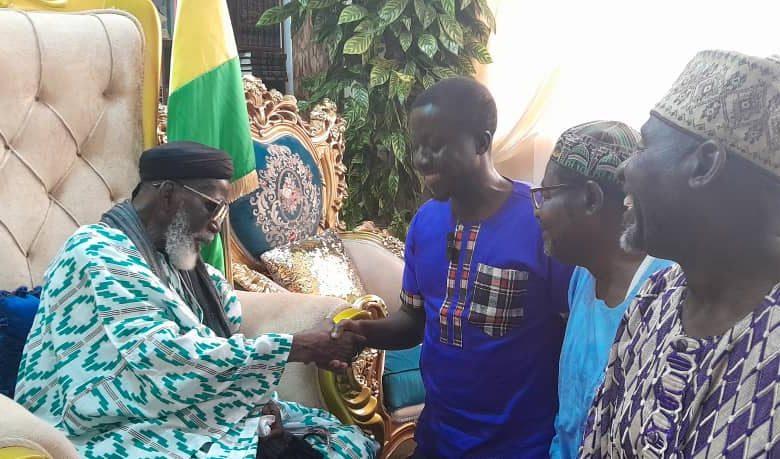 DC Kwame Kwakye, a Fatherhood Advocate and Consultant, Broadcast Journalist, Writer and Author of 'Beyond Fatherhood: Changing The Narrative', has presented copies of his book to the National Chief Imam, Dr Sheikh Osmanu Nuhu Sharubutu, former President, John Agyekum Kufuor and former Chief of Staff, Kojo Mpiani.
In a short ceremony at his Fadama residence, Monday, August 7, 2023, DC Kwame Kwakye thanked the National Chief Imam for accepting him into his home and for accepting a copy of his book.
"The book is on Fatherhood and as the father of the Islamic community, I deemed it fit and proper to present to you a copy. I'm here through the help of Alhaji Baba Commenda to receive your prayers and any other support to push the fatherhood agenda far in helping to enlighten fathers for generational transformation", the Fatherhood Advocate indicated.
According to DC Kwame Kwakye, fatherhood in general has been a mixed bag of issues. Most fathers have not been up to the task and the time has come for him to help in changing that narrative, hence seeking the help of Sheik Nuhu Shaributu in pushing his message across to the Islamic world.
Dr Osman Nuhu Sharubutu expressed his elation for the honour done to him by the Author. He expressed his gratitude for the honour done him by bringing him a copy of the book. He prayed for the bounteous blessings of Allah to be on the author and encouraged him to keep up with the good work he has started.
Team DC Kwame Kwakye later ascended the Peduase Hills to visit former President Kuffuor, unfortunately, he was indisposed but his Personal Assistant, Adu Acheampong picked up his copy on his behalf.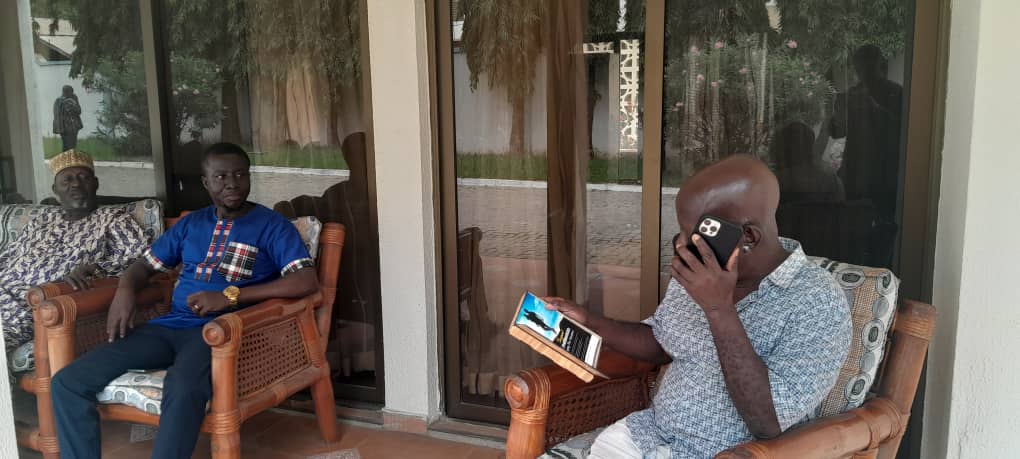 The Beyond Fatherhood Team then paid a courtesy call on the former Chief of Staff, Mr Kojo Mpiani at his Dworwulu residence. The author gifted him a copy of his book and thanked him for accepting his team into his home to deliver him a copy of the book.
Mr. Mpiani in taking receipt of the book applauded the author for a good job done. "Looking at those who endorsed, prefaced and wrote the foreword for you, tells me you've done a good job. I thank you for thinking about me and sending me a copy as well. You will definitely hear from me in due course", the former Chief of Staff assured the Beyond Fatherhood Team.
The 'Beyond Fatherhood: Changing The Narrative's author was accompanied by Muhammad Abubakar, a driver, Alhaji Baba Commenda (who initiated the Chief Imam's visit), Alhaji Yakubu and Gideon Asmah commonly known as Mr. Smile who doubles as his social media manager.