News Flash
AFODAT featured on the East Manchester Academy School website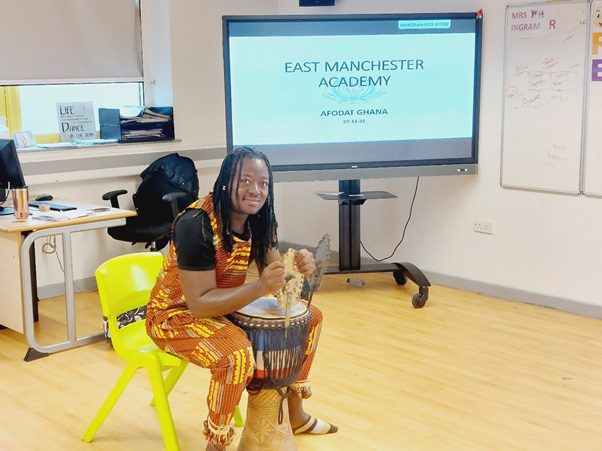 AFODAT Cultural Troupe, a group based in Cape Coast in the Central Region of Ghana, dedicated to preserving and promoting traditional African music and dance, recently made an appearance on the East Manchester Academy website after conducting a workshop on drumming and dancing for students.
The workshop, held on the school's campus at the Performing Arts Department, was a hit among students and staff alike, who were thrilled to learn about and participate in the rich cultural traditions of Africa. Led by an experienced instructor from AFODAT Samuel Akpalu, the workshop included hands-on lessons in drumming and dancing, as well as a discussion on the cultural significance of these art forms in various African communities.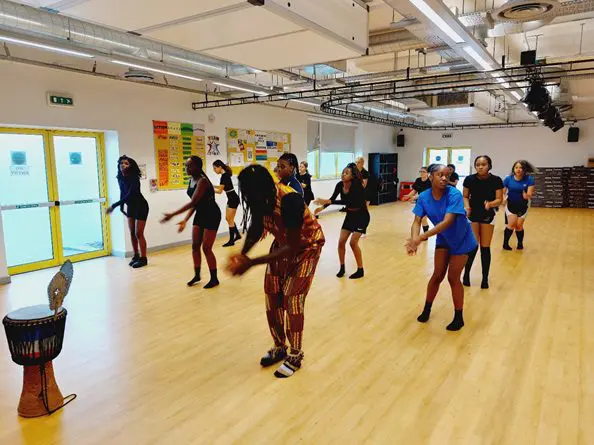 After the workshop, AFODAT Cultural Troupe was featured on the East Manchester Academy website, where students and staff were able to learn more about the troupe and the work they do to preserve and promote traditional African music and dance.
The website also featured photos and videos from the workshop, allowing those who weren't able to attend to get a glimpse of the exciting and educational event. The workshop was just one of many cultural events hosted by East Manchester Academy throughout the year, as the school is committed to providing students with a diverse and well-rounded education that includes exposure to a wide range of cultures and traditions. With them was the business manager of the cultural troupe, Ibrahim Baidoo, who expressed appreciation to the school and especially the head of the department of performing arts, Ms Hana Ingrim for the reception and is hopeful of a great partnership in the future.
AFODAT Cultural Troupe is expected to engage many more students in the coming years, considering their art is a valuable resource for schools and other organizations looking to bring the beauty and richness of African culture to their communities. Their workshop at East Manchester Academy was a resounding success and is sure to be remembered by all who participated.