Events
Deland Films premieres new movie "ELORM" on September 17th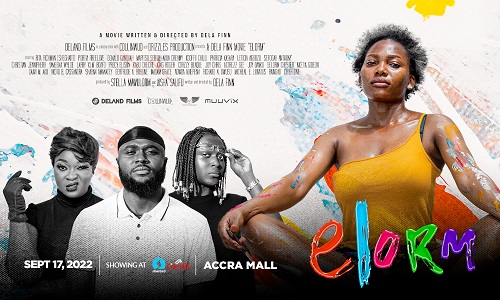 Deland Films, one of the fast-growing Ghanaian Movie Production Houses has officially announced the release date of their new movie titled "Elorm". On Tuesday, August 9, 2022, Dela Finn, Founder of Deland Films broke the news via his social media pages.
About The Movie
"ELORM" – the Movie or ELORM? (an Ewe name, meaning "He loves me") Well if you are an active social media user, you should by now know that ELORM is either a name or The Movie.
"ELORM" – the movie, is a struggle, love, hate, and arts story, written and directed by Dela Finn. The issue of love has ruined families, careers, great opportunities, and much more. This is the story Dela Finn wishes to tell you through art come September.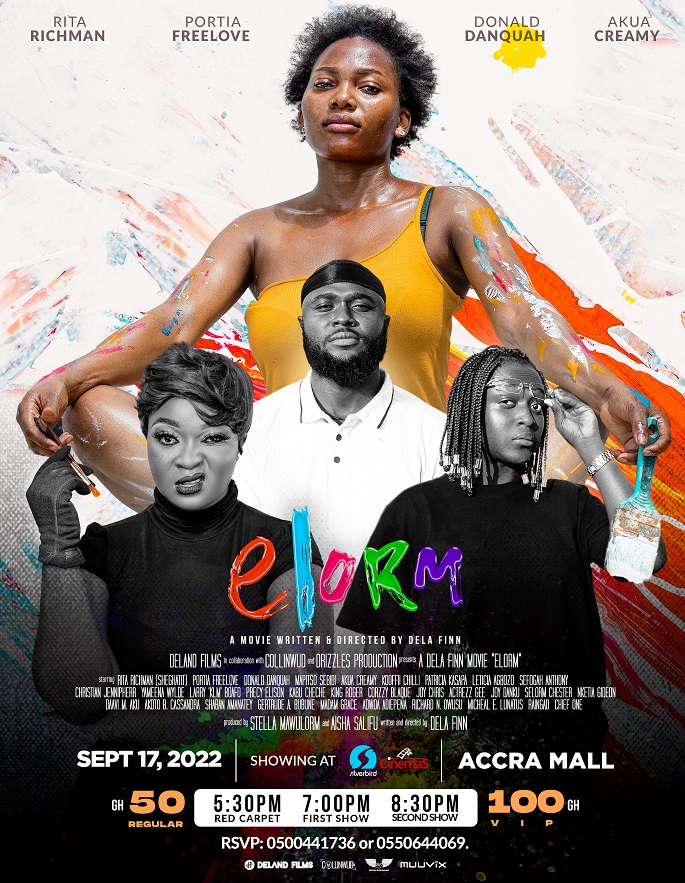 Roll-outs leading to the official premiere will be released in series as part of build up to the main day of release. Below are ticketing details and other related information.
Tickets & Premiere Date
According to the team, the highly anticipated movie will premiere on the 17th of September, at the Silverbird Cinemas, Accra. Official premiere tickets are currently on sale at the Silverbird Cinemas. To get your tickets delivered to you before the premiere date, kindly contact 0500441736 or 0550644069.
Official Teaser
The Official Teaser of "ELORM-the movie is out on Deland Films' YouTube channel.  The 1 minute, 30 seconds video showcased arts, music, and lots of emotions from love, passion, hate, anger, and all the thrills to keep your hopes high for a never-disappointing director.
Expectations?
ELORM, the movie, promises to tell the story of the Ghanaian youths, from love, passion, and the struggles of life, the movie also exhibits fine arts, music, beautiful sites, and passion, with acting skills to engage you.
Cast:
According to the Teaser and the director, ELORM – the movie featured characters like Rita Richman, Portia Freelove, Donald Danquah, Akua Creamy, Sebidi Mapito, Chief One, Raingad, Corzzy Blaque, and many more amazing characters that gave their all to bring this story to light.
(Story: Gloria Woashiedem)