Events
Accra: Stonebwoy as Special Guest for "Ibiza In Ghana" Party slated for January 1, 2023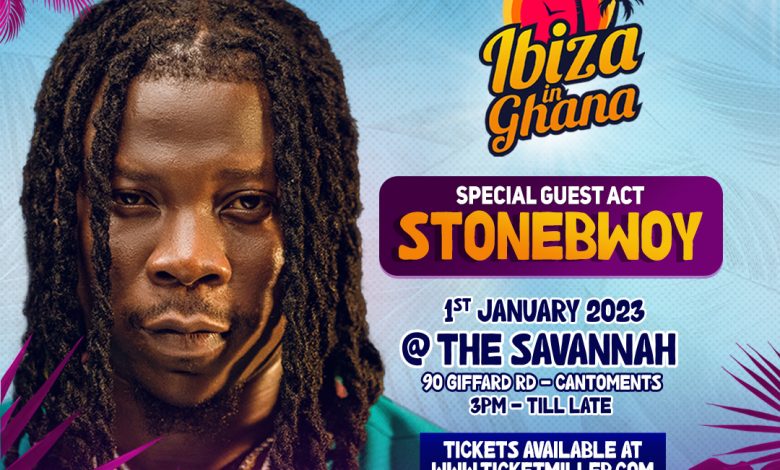 BIG SLIM, Event Curator for "Ibiza In Ghana" has announced Stonebwoy as a Special Guest artiste for its maiden Edition. Set for Saturday, January 1, 2023, the event will take place at The Savannah enclave in Cantonments.
Being its first kind in Ghana, the event sets the tone for an annual affair afterwards. Stonebwoy was officially unveiled as Special Guest for the event which starts at 3:00 pm exactly on the day. Not only will this be a music-oriented event but has a big Fashion Show, Pool Party and an array of various cuisines as a total package.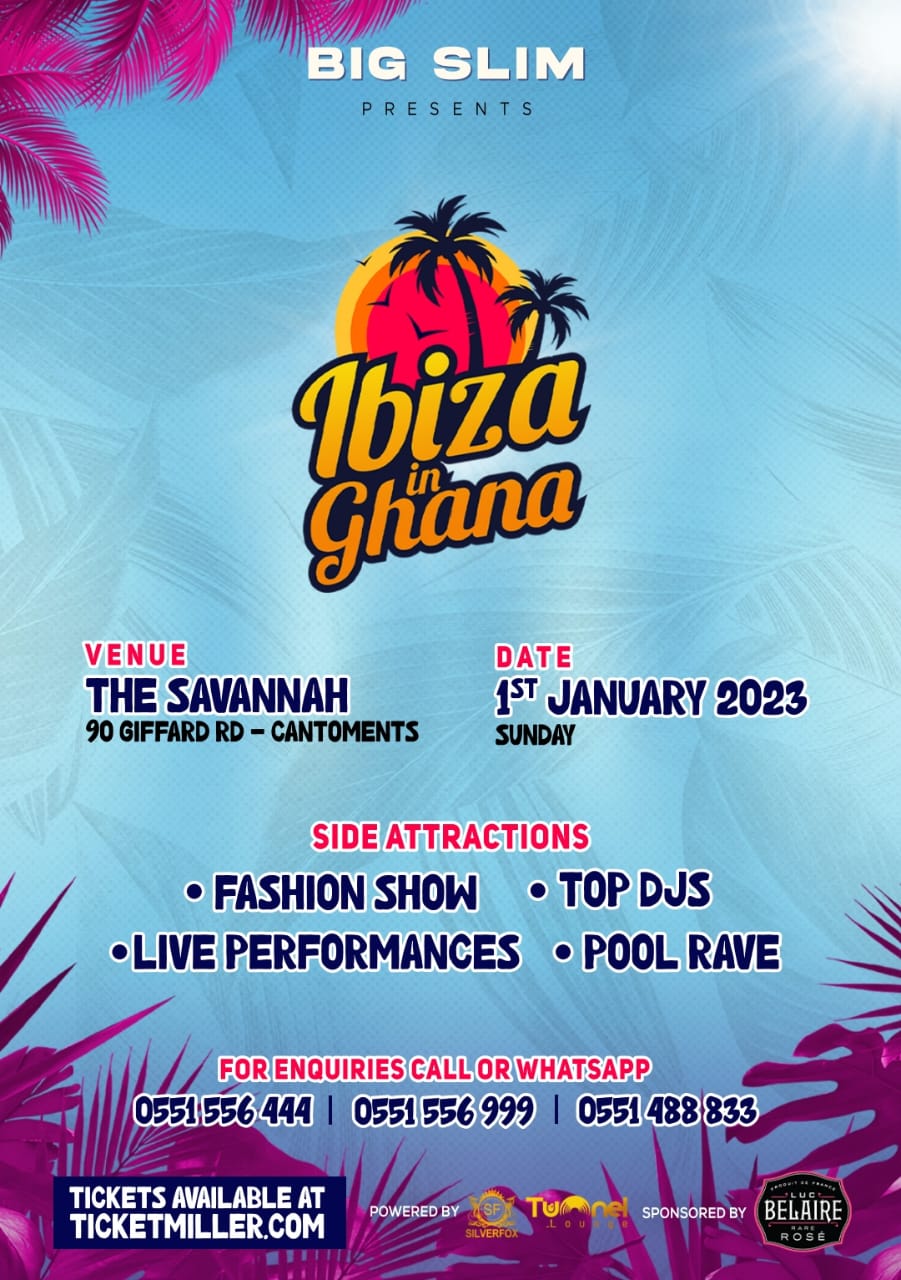 Kimilist, Ms DSF, TXC, Mater Que have also been announced as performers for the event with
some other surprises cued in! Powered by SilverFox Ghana, Tunnel Lounge Ghana, the event is proudly sponsored by BELAIRE. Tickets are available on sale via Ticket Miller.
Check Here: http://ticketmiller.com/event/113-ibiza-in-ghana
With Jay Foley and Toby Shang as MCs, you're sure promised a good swell and good
memory launching yourself into the New Year! For further details, kindly refer to the event flyer.
(Story: Elorm Beeenie)